Headline article
Our advice to overcome your fear of the dentist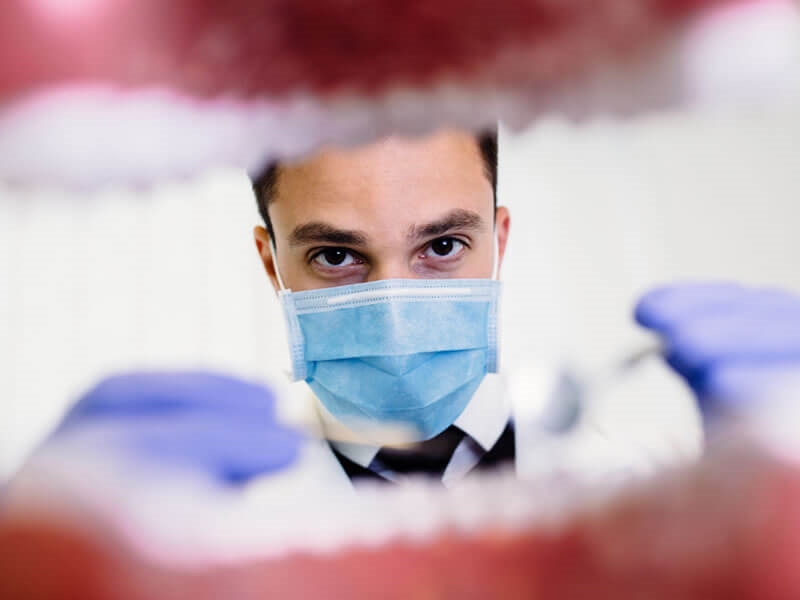 If an annual visit to the dentist is highly recommended, it is much like a difficult time. You too, stress just at the thought of having to sit in his chair? To overcome your fear and have healthy teeth, we give you some tips!
The fear of going to the dentist carries a name, dentophobia . It's better to defeat it, because getting there is imperative. Every 12 months for a check, and when you feel the slightest pain. Because it's bad sign when you suffer: it is therefore strongly recommended, in this case, to make an appointment urgently.
If you have this problem, choosing a good practitioner is important. Find one that will reassure you and put you at ease. Wondering how to find this rare pearl? Count on your entourage, it can certainly give you a trusted dental office.
Once there, talk to the person who is about to watch what's going on in your mouth. If you tell him your fears, it will take time for you. He is certainly used to this kind of situation, you are probably not the first person scared he meets. So, ask him all the questions that go through your head, about the care he will be led to practice at your teeth . During these, he will certainly be careful to explain each of his actions to reassure you.
 
Minimal pain
If you have cavities, it is possible that your trainer needs to bite you in order to anesthetize you locally. But no stress to have! Ditto when you hear the sound of the strawberry! And the same for any other intervention!
Because at the moment, the acts performed by dentists are less painful than those performed in the past . The awful stories you may have heard date! Now, dentistry techniques are not the same as 20 years ago, and do a lot less pain.
However, if you feel pain during the treatment, do not hesitate to interrupt your doctor, making a small sign. He can thus increase the dose of anesthetic.
If you have taken a medication to relax or a sedative before the operation, do not forget to mention it, it is imperative!  
 
Some solutions
As you have heard, practitioners know that many patients are afraid to come home. So, they are doing everything possible to make this moment less painful, in every sense of the word.
You will see (or rather hear) that some put soft music , so as to cause a sense of calm. Others, to relieve anxiety, will opt for a non-aggressive lighting .
To keep you entertained, more and more people are opting for a television screen attached to the ceiling . What to occupy your mind!
On your side, you can ask your specialist if he allows you to listen to your own music , the one you like, thanks to your headphones. So in your bubble, you will not hear the sounds of different instruments used.
See these scares you? This may make you smile but to keep your eyes closed throughout the appointment, do not hesitate to wear a sleep mask .
The stress ball is also an option to consider: you can evacuate your fear by playing with it.
 
And if it's your child who panics?
To minimize the fears of your offspring, take her to the dentist at an early age. Stay with her throughout the consultation, it will reassure her.
On the other hand, do not lie to your child , saying that he will not feel anything if particular care should be taken: it may be that it will hold you rigor thereafter. So tell him the truth and, on leaving the dental office, congratulate him for his courage . A small reward is even welcome to congratulate him!
 
>> Make an appointment at the dentist? It's easy with Editus.lu! Consult the calendar of our dental professionals online and choose the time slot that suits you best!