Headline article
How to take care of her white hair?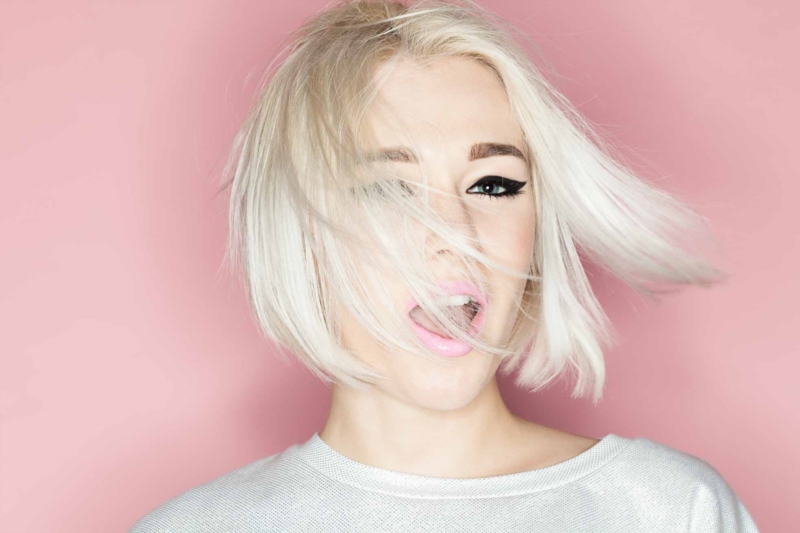 Once dreaded, white hair is becoming more and more fashionable. Natural is fashionable, and what more than normal to accept the true color of her hair without artifice? Well-worn and perfectly maintained, white hair brings class and distinction to the women who proudly wear them. To understand what pushes your hair to adorn itself with these silvery colors and to bring them all the necessary care, some precious advices are to be observed.
Why do hair become white with age?
Our hair owes its pretty blond, brown or red color to melanin, a molecule that also colors our skin when it is exposed to the sun. It is secreted by melanocytes and then integrated into the keratinocytes that synthesize keratin, a major component of our hair. A hair has a life span of about 2 to 6 years. At the end of this period, he falls and a new hair replaces him. After about ten cycles, the number of melanocytes decreases and becomes too weak to tint the new hair. The hair that then regrows is white, because devoid of pigments.
Many factors can promote the early appearance of white hair, such as smoking, overexposure to the sun, stress , thyroid problems, anemia or vitamin deficiencies . The genetic aspect is also important, although it has not been scientifically proven until today. In fact, it is often observed that in the same family, heredity plays a certain role in the early appearance of the first white hair, and that this characteristic is generally found from one generation to the next.
How to do colorations to return to its natural color while gently
If you are determined to go the distance and show your natural color, a few steps will be necessary if you used to use colorations. In particular, it will be necessary to gradually lighten the artificial color so that it gets as close as possible to the natural color.
To do this, it will be necessary to carry out scans or wicks more and more clear. Little by little, natural hair will replace colored hair. This process will obviously be simpler and faster for light hair. For darker shades, the work will be longer, and it may be advisable to perform a good haircut to facilitate the operation.
If you have never used chemical stains and you have salt and pepper hair, everything will depend on the proportion of white and gray hair. You will need to discolor gray hair so that it blends naturally with those already white. The more gray wicks, the longer the operation will take.
Some tips to maintain your white hair
So that your magnificent white hair is resplendent and healthy, some precepts are to be applied daily to take the greatest care.
To promote the secretion of sebum which tends to diminish with age, space the shampoos and make the habit of regularly using a proper care that will boost the shine of your hair while providing shine and softness. Do not hesitate to use shampoo for dry hair, then another for white hair to combine their benefits. The hydration of white hair is essential because the hair fiber is less protected and requires the application of masks and various oils to regain its flexibility.
Heat is also an enemy to be wary of. Prefer a natural drying, and if you really can not do without your hair dryer, consider spraying a protective spray on wet hair.
The main problem of pretty white hair is their annoying tendency to yellow. To remedy this problem and avoid ending up with a straw-like hair, the shampoo is essential. Thanks to its composition containing pigments of violet and blue color, it neutralizes the yellow. This shampoo is to be used sparingly to avoid the appearance "purple hair" that is sometimes found on some users. Some clarifying creams, or repigmenting treatments can also be recommended for a perfect result.
A nice haircut perfectly adapted complete the picture,   for beautiful white hair!
---
  READ ALSO  
Find all our beauty and wellness practical guides