Headline article
I travel solo: what advice before the big departure?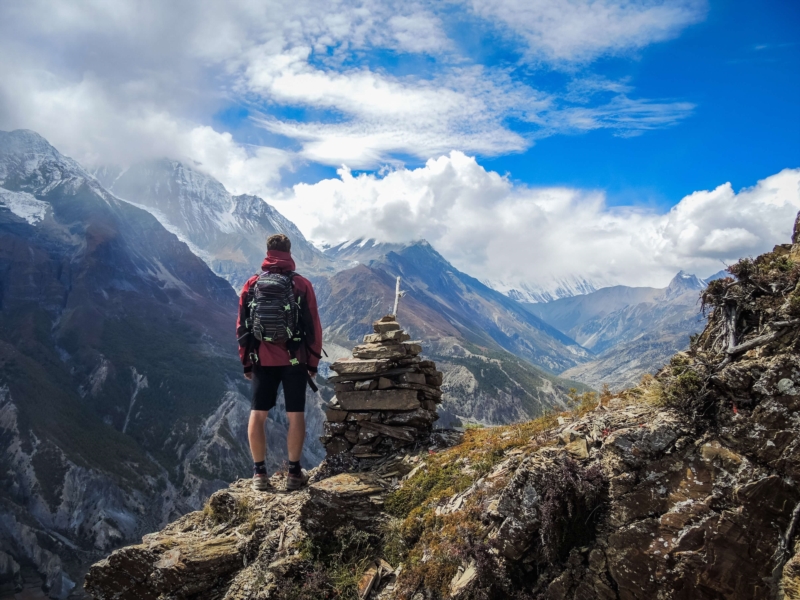 Contrary to popular belief, traveling the world unaccompanied does not necessarily rhyme with solitude, and the adventure can quickly turn into an incredible and unique personal experience. Whether by obligation (you may have set your holidays, but no one is available to go with you), or by real choice to enjoy a moment apart and relax by thinking only about yourself, solo traveling, it's getting ready!
Solitary trips are for all audiences: students eager to discover other cultures, globe-trotters craving adventures or singles integrated into thematic stays ... Going to the other side of the globe without a fellow traveler is no longer a problem, and this tendency tends to to democratize everywhere in the world.
A careful preparation for a departure under the best auspices
Good organization is the key to a successful trip: planning and anticipating your stay are the essential conditions to avoid setbacks. First and foremost, choose the ideal destination. A place that you dream to visit for years, but where you have never visited before, or that attracts you since childhood but you have not yet had the opportunity to discover. This is an opportunity to give free rein to all your desires, without having to compromise on the dates or the organization of the activities.
Anxious, anxious, intimidated by the idea, you doubt? Feel free to browse the blogs and specialized sites on the subject, testimonials flourish on the web and should comfort you in your decision.
Beware of expenses
Set a budgetfor your trip and try to stick to it. In general, it is always a little more expensive to travel alone, the vast majority of establishments applying a supplement for single rooms. Take the time to compare their offers with those offered on private booking platforms.
Do not choose a destination that is too expensive that will force you to have to restrict yourself during your stay. Prefer a more affordable place, where you will have plenty to enjoy your vacation.
Caution is the mother of safety
As you will be alone, there is no question of being caught off guard on the other side of the world! Before leaving, locate your route on a map and always have on you a little liquid or a second bank card in case of glitches, and a mobile phone with a battery in working order, it will save you a lot of inconvenience.
Be cautious by adoptingbasic safety reflexes (inform your loved ones of your movements, always keep an eye on your belongings, never carry all your money with you, keep a copy of your identity papers. .) so that everything goes smoothly.
Open to new horizons
Going alone on a trip will make you go to each other to get to know each other. In a group during an organized stay or closer to the local population for more authentic trips, this is a perfect opportunity to expand the circle of his knowledge. Forget your fears and discover other cultures. Take advantage of the opportunity to make new connections, they may turn, who knows, into lasting friendships!
Youth hostels can be ideal places for memorable solitary holidays. These establishments are the benchmark for visitors from all over the world, ready to share their experiences and tips with the greatest number. This is the guarantee of evenings spent in a good atmosphere and in establishments with all the necessary comfort.
Tailor-made offers for an unforgettable holiday
Faced with the steady increase in recent years of demand, the various leisure organizations and travel agencies have adapted to develop new offers. Aware of the problem of a tariff policy that is disadvantageous for singles, many hotel chains are changing their minds and are proposing moderately priced dates or "single" supplements.
There are now alsostays reserved for singles or single parents . Prohibited for couples and children, these formulas are growing in popularity. The main cruise lines have also positioned themselves on this niche by offering specially designed circuits for solo travelers. What to raise their popularity rating!
-------------------------------------------------- -------------------------------------------------- -------------------------------------------------- ----
Read also :
> Our tips for booking a hotel at a very low price
> 4 tips to prepare your trip in last minute
Posted on November 26, 2018.