Headline article
Holidays: 7 essential to put in your suitcase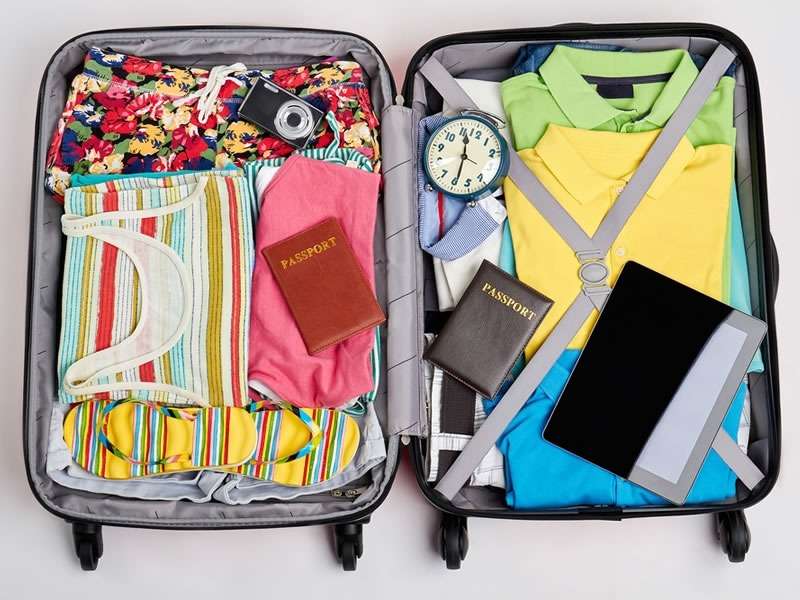 Afraid to forget to slip something important in your luggage before taking the path of the holidays? Here's what you absolutely need to think about not having to go shopping when you arrive at your resort!
Your toothbrush
Even if you have to buy one will not ruin your budget, think about slipping it in your suitcase . To be sure you do not forget it in your bathroom the morning of your departure, leave with a new one that you can put in as soon as you buy it.
A travel adapter
If you travel outside the European continent, you will see that the catches are not the same. So that you can use your electrical items like at home, you need an adapter. Depending on the country you visit, these catches may vary. Before you buy one in an appliance store, it is better to find out about the model you need, on the internet or in a travel guide.
Nippers and scissors
You rarely think about it but on the other side of the world, you may feel the need to cut a piece of nail that you have broken, or just a little thread that sticks out of your favorite t-shirt.
If you are a woman, do not forget the tweezers to remove one or the other hair, especially as they grow faster when it is hot.
All your chargers
Smartphone, tablet, camera, camera, ... You are certainly equipped to go! But to be able to use your equipment, it is still necessary to be able to charge them when their battery is discharged. For each of these objects, do not forget to take with you what will recharge them!
Your identity papers
Arriving at the airport and realizing that you have forgotten your passport or identity card? It's a catastrophe ! To avoid this type of situation, double-check before leaving your house to make sure your papers are in your bag or wallet .
Also check that you are in possession of tickets for transportation , as well as proof of booking your accommodation . 
Once there, your first concern will probably be to walk around or to sit on a deckchair to enjoy the good weather, not to buy something to protect you from UV. So, to be sure to apply the first hours of your stay, at risk of sunburn, remember to take with you the tubes and bottles you bought before your departure.
Your medicines
To avoid any eventuality, put in your bag a kit containing what you could need: plaster, disinfectant, paracetamol, tablets to treat digestive problems, mosquito spray . If you follow a daily medical treatment, be sure not to forget it; the same for your contraceptive pill: it is sometimes difficult to find the equivalent abroad.