Headline article
Five tips for a foundation at the top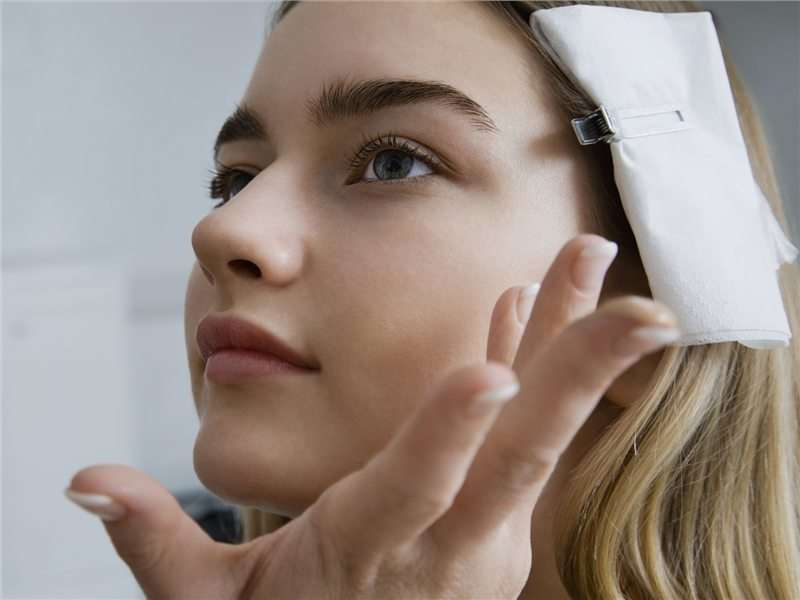 We forget it too often but the complexion is the basis of a successful makeup . However : between theory and practice, it is not always easy to achieve the desired result. To put the odds on his side, we put above all the good foundation. Here is all you need to know about this indispensable and delicate auxiliary beauty ...
Which form to choose?
Great favorites of the novelty department, the compact foundations in stick are the most covering, but also the most "heavy" to support for the skin. The result is often unnatural and lacks terribly subtlety. Although lighter, tinted creams have the advantage of combining care and coverage. Level composition, you see if you prefer a product without oil, and therefore not fat, or a richer formulation. It's all about skin type: the foundation must indeed be chosen as a care in itself.
When to buy a new foundation?
In general, a foundation can last up to two or three years, and should ideally be kept away from light and heat. Over time, oil-based formulations tend to separate, while water-based formulations evaporate and dry out. Above all, avoid using products whose color has changed. The most hygienic are the foundations in pot or tube, which is applied to the sponge.
Foundation or corrector, where to start?
Before applying your foundation, apply with a small touches a corrector close to your skin tone on the affected areas. Make penetrate the product before putting the foundation to avoid the demarcations
With what and how to apply her foundation?
For a result worthy of the pros, prefer a sponge not too soft. Start on the middle of the face and then stretch with the sponge outward and up to the hairline. Blend any demarcations towards the scalp and contours of the face, not to mention the neck. In order to avoid the "mask" effect, we first choose the hue that is closest to its skin color. Once the good product in hand, do not have too heavy hand.
The moisturizing care under the foundation, the solution dry skin?
In general, whether your skin is dry, normal, imperfections or greasy, you should not forget the care step before your foundation. Your day cream, in addition to the hydration essential to your skin, also allows the foundation to better penetrate the skin and undoubtedly improves its performance. This will prevent the product from crumbling during installation. If you give yourself a shot of cool after a few hours, a small shot of thermal water spray will do.
Find more advice in beauty institutes in Luxembourg.