Headline article
Entrust the realization of your wood construction project to a professional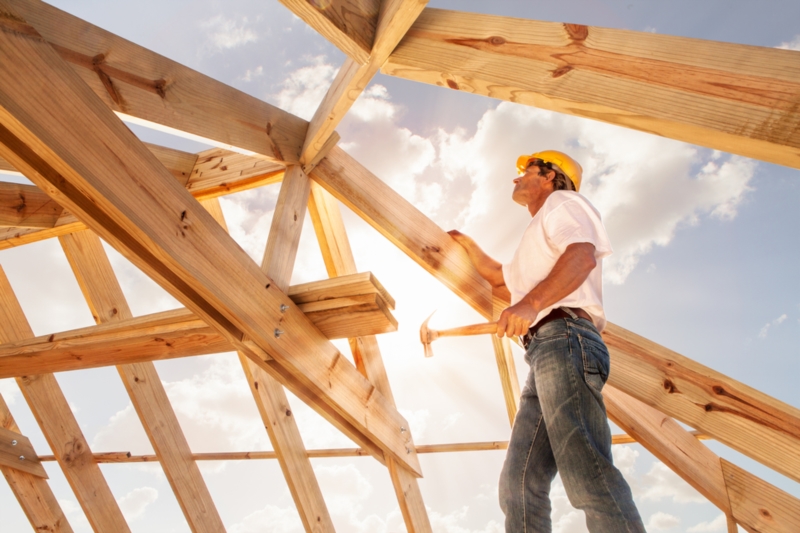 Wood is a timeless material that is increasingly prized for its sustainable and ecological virtues. New houses, extensions of existing buildings, terraces, pergolas or even fences: the possibilities of constructions with wood are simply limited by the imagination.
Why is wood the ecological material par excellence?
"Sustainable building" is a particularly essential issue nowadays. Of course, it is essential that the structure constructed is resistant and will stand the test of time. On the other hand, it is just as essential that the material that has been used to achieve it is renewable. Wood perfectly combines these two qualities. For a long time, wood was the basis of many constructions before being abandoned in favor of concrete or brick. Today, benefiting from a real renewed interest among the public, wood is making a strong comeback. This is mainly due to its mechanical and ecological qualities. From an environmental standpoint, wood has the advantage of being able to be renewed and maintained in certified plantations. Many professional builders highlight these virtues by obtaining quality labels.
What are the qualities of wood in the construction industry?
In addition to these environmental aspects, wood has many qualities inherent in construction that allow it to be very popular for many sites.
Excellent insulation qualities: correctly implemented in its adapted form, wood has all the qualities of insulation that one is entitled to expect from a construction material worthy of the name. Thermal insulation is provided by wood in the form of wool. Insulation against bad weather is provided by water-repellent treatments.
A light material: it is ideal to implement in configurations where the construction needs to be light, such as adding a floor for example.
Excellent fire resistance: it may sound strange, but it is absolutely true. Wood is a fire retardant material.
Easy integration into the existing: both aesthetically and functionally, wood is known to be easy to use.
Easy maintenance: the wood is treated at the sawmill or by the professional to be made resistant to various attacks. Maintenance is therefore limited to the strict minimum to guarantee its sustainability.
Healthy indoor air: in addition to being warm and having a pleasant smell, wood does not emit particles or dust that could pollute the ambient air.
Which projects to entrust to a professional?
It is impossible to improvise a specialist in wood construction. The sector brings together several different but complementary trades. Project manager, carpenter, joiner, insulation technician: each one works around a very specific specialty. It is important to hire the services of a wood professional so that all the qualities of the material are expressed. By securing the services of a professional craftsman for the realization of his wood project, it is possible to give free rein to his imagination. The advantages of working with a recognized professional in the sector are numerous. In addition to avoiding the inconvenience associated with poor equipment or a lack of skills, this allows you to benefit from the necessary advice and technical support. It should be noted that all craftsmen also have insurance on the constructions they put in place, which is a guarantee of additional peace. For all these reasons, do not hesitate any longer and entrust the realization of your wood construction project to a specialist in the sector.