Headline article
Screeds: what you need to know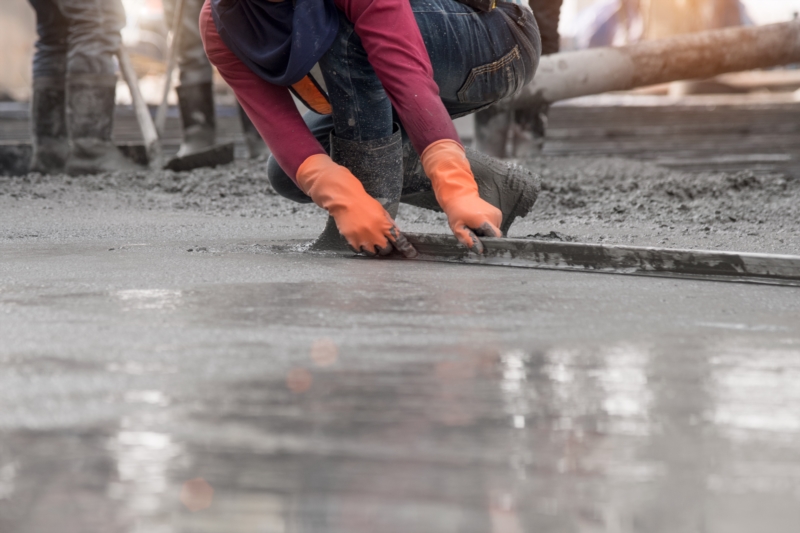 Once your old floors are clear of their coating, it is important to conduct a thorough assessment of the remaining substrate to ensure that it is in adequate condition to accommodate the new coating. Here are some of the essential aspects to consider before installing new flooring.
Is the existing screed strong enough to support the new flooring?
During the laying of new flooring, the quality and suitability of the existing screed should be assessed appropriately to ensure that it can be preserved for continued operation.
So start by checking to see if the screed is coming off, cracking or bending, given its potential effect on the new floor. Although resin injections may aid repair of minor cracks, additional intervention may be required for joints or cracks where stabilization is not possible.
If the screed appears weak, it is recommended that you do a jackhammer test to assess whether it is strong enough for the new coating. This is particularly important in cases where it is estimated that the traffic volume of the new soil will increase.
It is essential not only to rely on the past satisfactory performance of the soil, but to perform a thorough assessment to determine its suitability for the new soil.
Is the screed flat?
The regularity of the surface or the level of horizontality of the existing screed is clearly reflected in the final finish of the floor. Luxembourg standards must be respected here. If your screed does not meet current requirements, additional leveling will be required to the thickness specified for the new flooring.
Contaminants and hazardous materials
If the building you are renovating has previously been used as a laboratory or for industrial purposes, it is possible that residues of chemical contaminants and harmful materials can be found in the screed and floors.
In this case, ensure that the screed or floor support is assessed for the presence of contaminants. If this is the case, take the necessary measures to eliminate them before the start of the work.
In the case of non-industrial buildings, contaminants that may be present are oils or materials such as dust suppressants or sealants that have previously been applied to concrete wear surfaces. These materials can interfere with adhesion with overlapping adhesives and new flooring, and should be removed or isolated from the new flooring.
Other materials that require special attention are residues of magnesium oxychloride flooring (chloride can cause corrosion of steel reinforcement in concrete bases), asbestos and biological contaminants or chemicals that come from laboratories or industrial processes.