Headline article
How to avoid weight gain during confinement?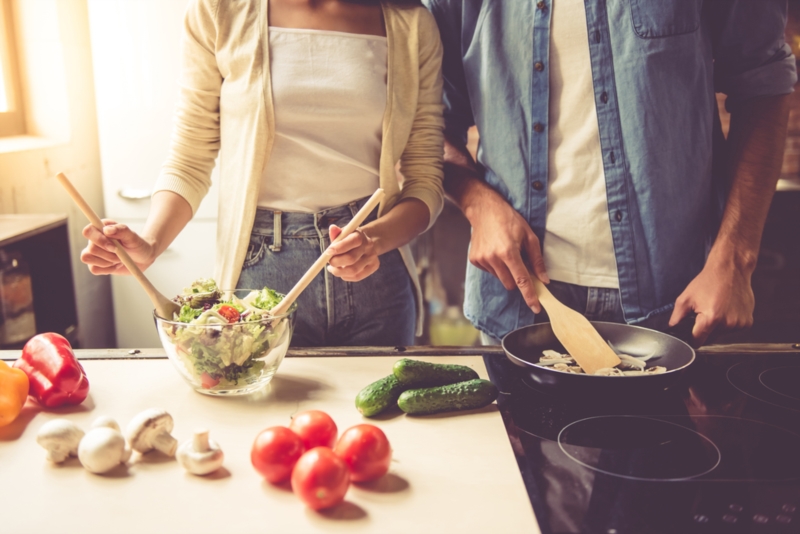 The big problem when you are confined is wanting to eat more often than you are used to. If you are hungry, you risk rushing more easily to food - much more accessible when you work near the kitchen - and the risk is obviously to gain weight if it is repeated over time.
We would like to give you some tips to eat better and therefore limit weight gain as much as possible.
Be that as it may, remember to follow hygienic measures and keep in mind the main symptoms of Coronavirus.
How to manage yourself well during confinement
How you live in confinement is very important.
If you telecommute, the time will seem shorter, but otherwise you will have to try as much as possible to develop and keep a work routine . Keep the same pace that you had before the start of confinement, it is important for your mental as well as physical health.
To remedy boredom and because a healthy diet does not go without sport, we advise you to practice regular physical activity. Be careful all the same with the intensity because this is not the time to get injured   !
By organizing your day in advance with planned and concrete activities, you will avoid the risks of snacking.
How to eat well   ?
Even with regular physical activity, you will obviously make less effort than normal   : less walking to take the bus or pick up your midday snack, less exercise than at the gym.
It will therefore reduce its energy intake by about 15% at the risk of being quickly overweight. There are two ways to do this.   : reduce the portions and change the content of your energy intake.
Regarding the portions, for a meal   :
Entrance:  100gr
Dish   : 120 gr of meat or fish, 150gr of starchy food cooked once a day, 150gr of vegetables
Dessert   : 1 yogurt and 1 fruit
As for oil, favor olive oil for  its lipid intake and do not exceed more than one tablespoon per meal and a quarter of a baguette per person per meal.
For the snack, turn to the fruits for their natural sugar intake.
And for children   ?
Children are much more active than adults, even at home. One might also think that they would tend to spend more than at school because they will play longer.
However, you must be careful not to make them eat too many foods high in fat and sugar. Containment is no reason to chain candy packets   !
You can also take the time to cook with your child, it's the perfect  time  to  share a fun and practical activity with your family.