Headline article
How to prevent psychosocial risks at work?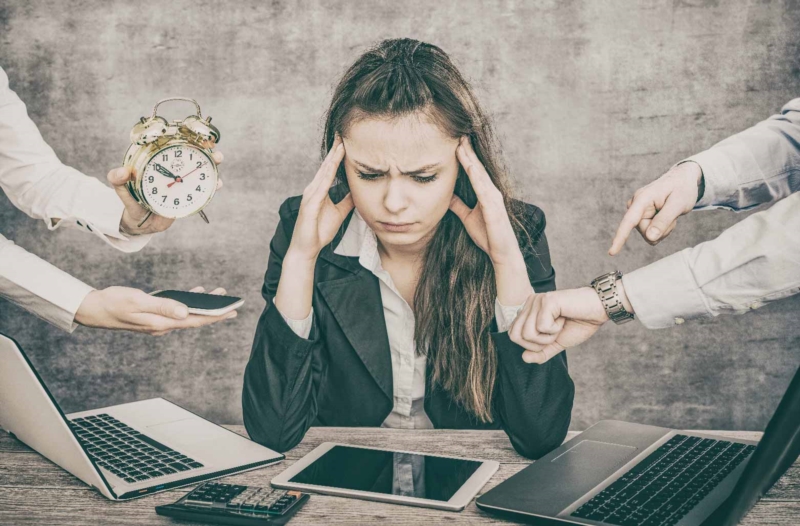 (Photo: © Shutterstock)
JUNE 04, 2019
Reading time: 3 min
As companies pay more and more attention to the well-being of their employees, what are the consequences of psychosocial risks (PSR) on employees and the company, and the possibilities to integrate internally with diagnosis and prevention? 
RPS   : What are we talking about   ?
By law, psychosocial risks in the workplace encompass all internal and external factors that directly and negatively affect employees' mental health and physical integrity. Often associated with increased stress, these risks can take various forms, such  as physical abuse or moral and sexual harassment.
By directly impacting the employee's overall well-being in the short or long term, PSR can have disastrous consequences for the employee concerned, the entire payroll and more broadly the company itself and its managers.
Multiple symptoms
Although each individual has a response and a different resistance to psychosocial risks, it appears that the most common disorders for the employee are the following: difficulty falling asleep or being attentive, emotional disorders and diseases of the digestive tract, often related to a somatization of stress. In more serious cases, these consequences can be irreversible in causing hypertension, depressive states that can lead to suicide, and significant cardiovascular and metabolic disorders.
It is important to note that when these disorders become visible in the payroll, they can cause a traumatic episode affecting all employees. For the company, psychosocial risks can lead to a drop in productivity , a direct consequence of the decline in performance of affected employees.
A higher rate of absenteeism is also observed, sometimes followed by lay-offs or dismissal procedures, initiated by the employee himself or by the employer depending on the case.  
At the same time, psychosocial risks benefit from abundant case law in favor of employees, and it is not uncommon for the company to be subject to claims for damages to its detriment. Social movements and malicious acts can accompany these legal proceedings, increasing even more the financial losses of society.
Prevent rather than heal
From a preventive point of view, companies must put in place concrete measures and tools for employees, the following list of which would not be exhaustive:
Evaluate the points of vigilance: each job brings its share of dangers. Reducing or canceling them is the first guarantee of optimal employee welfare. For this, assessments of the nature and degree of importance of the risks must be carried out regularly.
Adapt the tasks and tools of work: solitary, repetitive or rhythmic work can have a direct impact on the physical and moral health of employees. The company must take care to integrate the technical evolutions and tools of work which can facilitate the daily tasks. An optimization of the organization by a rotation of posts deemed repetitive will be considered.
Prevent risks: as far as possible, integrate in the internal functioning an active prevention of risks, in priority concerning the sexual and moral harassment, first causes of a malaise of the employee at work. In addition, efforts should be made to focus on much less effective collective and non-individual measures.
Inform the payroll: to transmit to the employees the data necessary for a safe execution of their tasks, but also a complete inventory of the risks to allow them to apprehend them upstream by themselves.
Training for business leaders
Implemented since 1 January 2017, training partially subsidized by the Accident Insurance Association (AAA) is provided on demand for Luxembourg companies. The primary destination of the supervising body, they were created with the collaboration of the Luxembourg Association of Occupational Health (ALSAT).
Although reduced to a relatively limited offer compared to the complete catalog proposed, these trainings cut across several major themes , including harassment in professional circles, burnout, reintegration to work, healthy leadership or personal development.
---
  READ ALSO  
Join the "Professional Services" community!