Headline article
Processionary caterpillars: prevention tips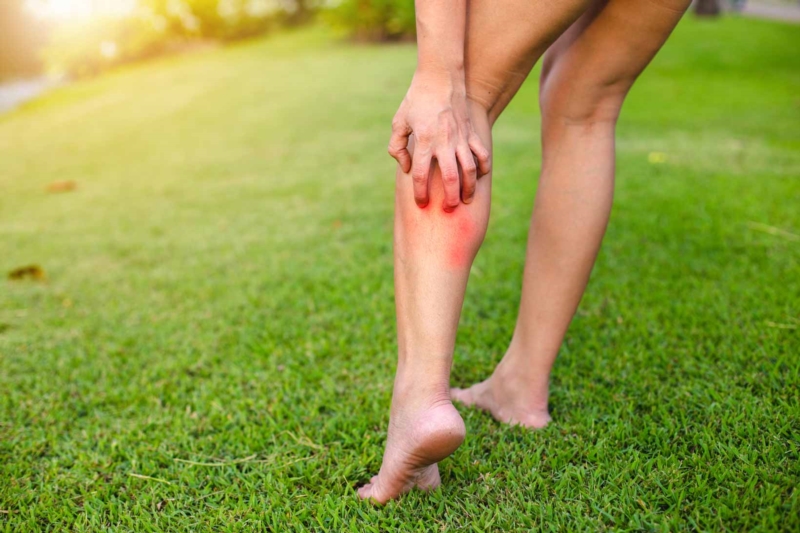 (Photo: © Shutterstock)
09 JUL 2019
Reading time: 3 min
More commonly known as "stinging caterpillars", oak processionary caterpillars have been returning to Luxembourg for several weeks. Covered with hair causing severe itching and skin irritation, these invaders pose health risks. What are the main precautions to take in order to protect yourself? 
Luxembourg touched from north to south
Since the beginning of summer, the processionary caterpillars have Grand Duchy. Some areas are particularly invaded, especially in the south and center of the country.
Kirchberg, Kaltreis park in Bonnevoie ... Several nests have been identified in different districts of Luxembourg-City . The Kockelscheuer and Bambësch play areas were temporarily closed to the public in June. In the areas concerned, the authorities have put up information boards to warn the population of the danger.
In northern Luxembourg, caterpillars were found in the communes of Diekirch , Rambrouch and Reisdorf. The other side of the border is not spared:  France (Moselle), but also Belgium (province of Liège), are also affected, more or less large scale.
Very unpleasant symptoms
If caterpillars harm trees by gnawing foliage, they also represent risks for humans, with dangers including inhalation or ingestion.
The stinging hairs of caterpillars move with the winds. Their spread tends to increase in hot, dry weather.
Microscopic, the hairs slip under the skin and cause important itchy skin, which result in pimples and red patches on the body, or irritation of the eyes and respiratory tracts.
These symptoms begin after a few hours and can last for several days. In some cases, allergic reactions have been observed.
What precautions to take?
If you live in an area where caterpillars have been identified or if you have your habits, here are some simple protective measures to adopt   :
Walking :
Wear protective clothing  during your forest walks or trips to the park: pants, long sleeves, sunglasses , hat ...
Stay away from infested places.
Do not approach caterpillars or affected trees and keep children and animals away (hair is also harmful to them).
In the garden   :
Do not tumble dry outdoors all summer (May to September), especially in windy weather.
Wash fruits and vegetables carefully from your garden.
Be careful when mowing your lawn .
If you spot a nest , do not try to eliminate it yourself, even if it is empty because it still contains stinging hairs. It is imperative to involve a specialized company.
If you have been in contact  with the caterpillars:
Take off when you return home.
Put your clothes on the washing machine at the highest possible temperature.
In case of irritation of the eyes , do not rub them especially and rinse them with water.
Showering you and carefully wash your hair.
Avoid new contact so as not to aggravate the symptoms.
In case of more serious reaction, strong rash or complications (asthma attacks, dizziness, fever, vomiting ...), contact adoctororemergency serviceimmediately.
---
  READ ALSO  
Join the "Health & Fitness" communityand find even more thematic content!