Headline article
Blue light: how to protect yourself?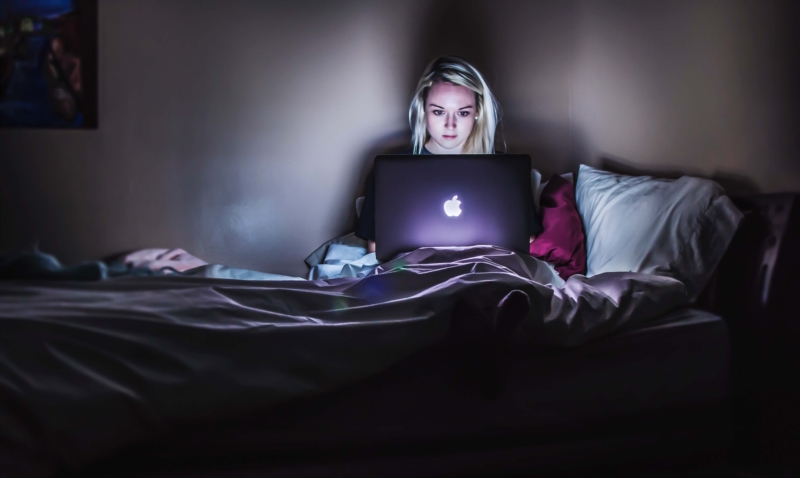 Everyone does not know it, but the brightness emitted by our tablets, phones and computer can be seriously detrimental to our eyes: headaches, sleep disorders, ocular pathologies ...  In order to limit the impact of blue light on our health, there are however some simple and effective precautions to put in place. 
At a time when homes have an average of 6 to 7 screens, blue light is a real public health problem that affects all generations.
Consumers are becoming more and more aware of this problem, and the offer is constantly increasing, so that everyone can find the most suitable solution for their use.
What is blue light, and what are the dangers?
Blue light is present everywhere in our daily lives. Naturally emitted by the sun's radiation, it is beneficial to our body and helps regulate sleep and mood, according to the so-called circadian cycle.
The real problem lies in the artificial blue light released by artificial lighting. Also known as high energy visible light (HEV), it reaches the retina and can cause irreparable disorders such as age-related macular degeneration (ARMD) or cataracts. This high intensity light penetrates far into the eye, which reinforces its dangerousness.
In fact, overexposure to screens should be avoided to limit the harmful effects that could lead to the emergence of heavy and irreversible pathologies. Children under 14, whose eyes are not yet able to properly filter the spectrum of light, should be closely monitored, the blue light is likely to alter permanently and permanently their retina.
Barrier effectively
In order to guard against the dangers of blue light, many solutions are proposed.
The most common is the pair of glasses, whose patented technology allows to filter the radiation undergone by the eye: equipped with lenses treated against blue light or using the "blue-blocker" process, they come in several models and are manufactured by more and more brands.
An alternative solution is to put a filter directly on the screen. Today, there are adhesive versions for portable devices and removable models for desktop computers. While filtering the blue light correctly, they also have the advantage of protecting our screens from scratches and dust.
There is also the development of numerous software and applications that allow to apply a virtual filter directly on the screen by lowering the brightness. For example, the F.LUX software, completely free, has been a pioneer in this field. Based on your time zone, the tool adapts the color of the screen to the position of the sun in the sky, in order to limit the radiation.
But electronics are not the only ones to emit harmful blue light. LED bulbs, today ubiquitous in our interiors, are also to choose with care. Avoid cold whites, which emit a maximum of blue light, in favor of warmer and less aggressive tones for the eyes.
-------------------------------------------------- -------------------------------------------------- -------------------------------------------------- ----
Read also :
>>>How to choose your computer?
Find all our high-tech practical guides
Published October 1, 2018.