Headline article
Entrepreneurship for women in Luxembourg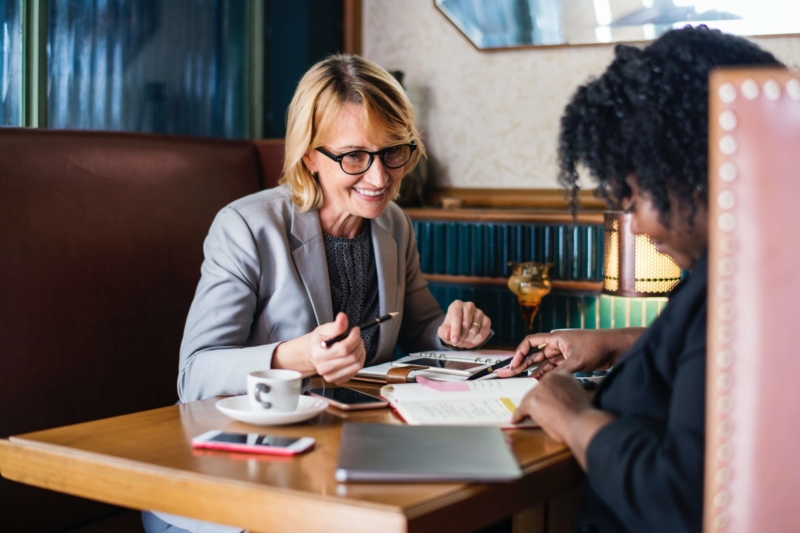 For economic and cultural reasons, entrepreneurship in Luxembourg and the rest of Europe has long been the preserve of men, and the country has sometimes been a bad student. It was without counting on the support of public policies, whose mission remains to turn the tide, and the emergence of new networks through which diversity could well offer a new face to entrepreneurship.
An obstacle course
In 2013, studies revealed that 18% of business managers in the Grand Duchy were women. Although encouraged by the authorities, female entrepreneurship has persistent limitations.
Generally, women have lower starting capital to start an activity. They are also at the head of smaller companies , which generate a lower turnover.
Some research has established a consistent sociological profile of corporate leaders today. For the most part, the entrepreneurial desire was expressed following a job insecurity, after a succession of fixed-term contracts or an economic dismissal for example. For some, opening up to the company represents a new way to freedom.
Another notable obstacle to ambition: the difficulty of building an activity without neglecting family life . Surveys on the subject abound in this direction. To date, most women who start businesses have no dependent children, or say they do not plan to have any.
Gender diversity: a choice for the future
At present, only 35% of the self-employed in the European population are female. A very poor result compared to the 52% of women who populate the European Union today. Despite a desire to do better , the statistics of Luxembourg are in the same vein.
However, women's entrepreneurship has been on the rise since 2014 : while the Grand Duchy was significantly behind schedule, its ecosystem continues to grow.
It must be said that diversity in the company has become a major political issue . Objective: to return the trend by supporting organizations that promote women's entrepreneurship, especially as demand is growing and logistics and relational levers are progressing , even if it is still complicated for a woman to find funding.
Networks to follow
Specific events are starting to emerge, fueled by training or networking workshops. In this respect, the Equilibre think tank was formed to create a real dynamic. In liaison with the Ministry of Economy, its mission is to identify initiatives for women who choose to undertake. 
Another major player is the FFCEL (Federation of Women Business Owners of Luxembourg) which supports their needs on a political, economic and social level. Among her other missions, she helps women to expand their network and organizes regular awareness meetings.
For its part, the association Femmes Leaders Luxembourg brings together women of influence in the country and particularly promotes positions of responsibility in the fields of business, politics, the press or research.
There is also the Women in Digital Empowerment (WIDE) association , which highlights women who are pioneers in a predominantly male sector: digital technology and technology.
Finally, since 2006, the Women Business Manager of the Year (WBMY) competition has been rewarding women at the helm of innovative companies.
-------------------------------------------------- -------------------------------------------------- -------------------------------------------------- ----
Find all our practical guides careers
Posted on October 19, 2018.