Headline article
Where to take language courses in Luxembourg?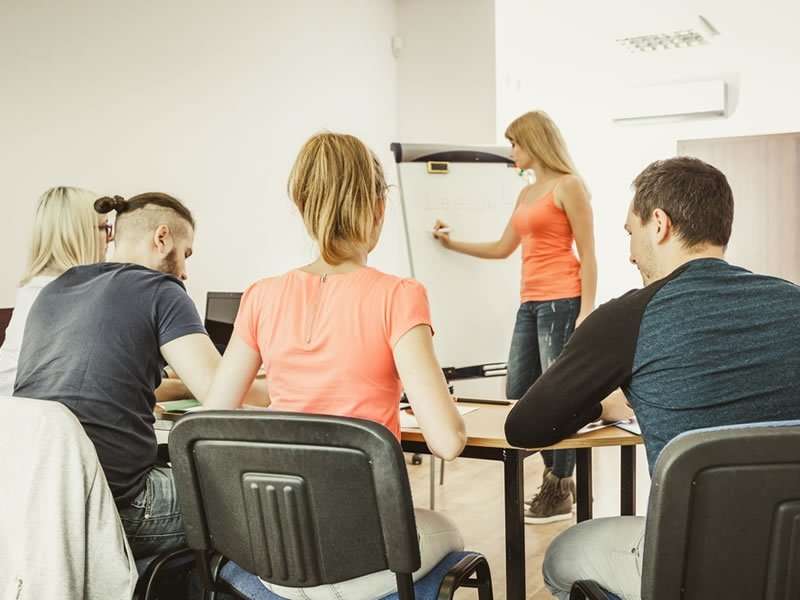 In order to find a job in Luxembourg, or to join, to be able to express oneself in several languages is useful. To start learning a language, or just to maintain your level, the Grand Duchy offers different alternatives.
In the country, the languages spoken are multiple. Just look at Luxembourg-City: more than 150 nationalities rub shoulders there . A study conducted by the European Commission in 2012 also shows that each inhabitant speaks an average of 3.6 languages .
Luxembourgers , for their part, speak very generally in 3 languages : Luxembourgish, which is the official language, and French and German, which are recognized as administrative languages . All are taught during the course of school. As long as at home, another language than the 3 mentioned above is used ... We quickly arrive at a ratio of 4 languages spoken per inhabitant.
English is also heavily used in Luxembourg : many employers look for profiles that can express themselves in Shakespeare's language. A more complete linguistic background is even very often sought: to apply for certain positions, Spanish / Italian / Portuguese / Finnish / Chinese / etc. is sometimes claimed.
Different possibilities to learn
If some people prefer to study a language or improve through online courses or books, know that in Luxembourg, those who prefer to take courses in interaction with other people will find their happiness.
To discover the sessions and other round tables organized (in particular by individuals), the city of Luxembourg has set up the platform https://cours.vdl.lu/fr/ . It allows to find, according to the language, but also of the day, the place or the level, which corresponds to you the best.
You can also inquire at the commune in which you live: many of them offer language courses.
Another learning method: schools . These offer many classes taught by people whose mother tongue is : a plus to help you learn and master it. The youngest are also welcome in some of these institutions as children's sessions are organized.