Headline article
6 tips for a successful camping holiday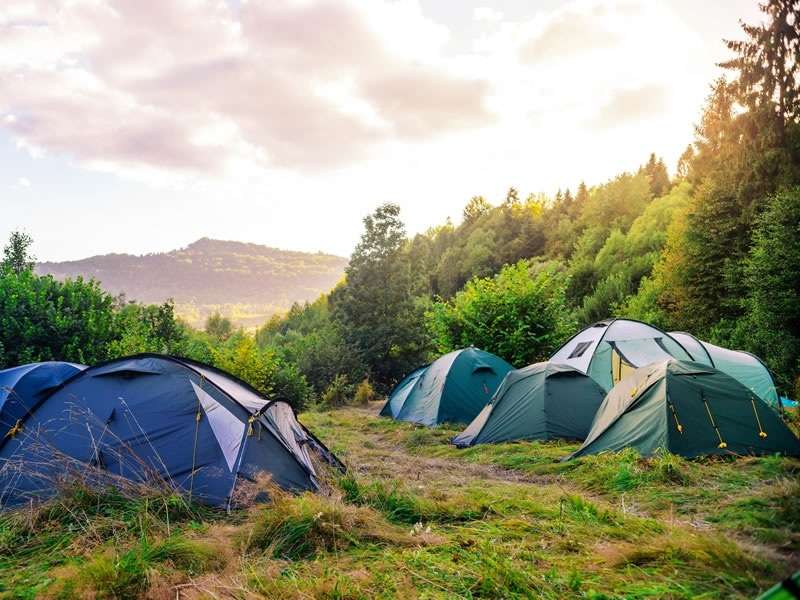 This summer, you decided to go on holiday in tent or motorhome? Whether you are used to staying at the campsite or not, here are our 6 tips for great moments. 
1. Get organized beforehand
If you are staying in a tent, leave no room for improvisation . So, before you start, get organized to find out who will sleep with whom, so as not to create tensions or arguments when you arrive.
With your friends or family, divide the roles: who will prepare the meals, who will do the housework ... A somewhat military organization, but which will make you avoid, probably, conflict situations.
2. Be well informed upstream
Before leaving, find out where you will camp: it may be that in this location electricity and / or running water are absent. Before disembarking, it is better that you are warned, just do not fall naked once there !
Also find out about the other facilities available, and see how far are the businesses located nearby.
3. Take away the bare minimum
On vacation, some people sometimes tend to want to take their home with them. When you go camping, however, it is better to limit quantity level because the available space will be reduced.
Before departure, make a list of everything you will need, and another that includes more futile things that you can still take if you are not too busy before getting into the car. For example, roll your clothes rather than folding them, this will save you space.
Also be sure to focus on backpacks rather than suitcases , it will be a lot more convenient!
4. To provide in your luggage 
Pell-mêle, take with you: 
Seasonal clothes, as well as rain clothes, shoes;
A toiletry kit and an emergency kit;
Sheets, blankets, pillows, sleeping bags, inflatable mattresses (as well as a pump if necessary);
A stove, crockery, cutlery, cooking utensils;
Garden furniture (table and chairs);
Matches, lighters, a flashlight, a headlamp, power strips, a hammer (if you sleep in a tent and you have to mount it); 
Maintenance products. 
5. Prepare an emergency kit
Wasp sting, cold, light burn ... Be prepared and take with you a part of your medicine cabinet, so you can treat yourself to small sores and other health problems.
You should also have sunscreen to prevent sunburn.  
6. Arrive during the day
Plan to disembark while it's still clear: Whether you have chosen the option tent, mobile home or caravan, you can easily settle in before the dark night does not tip his nose and make a first identification of places (toilets, showers, etc.).