Headline article
Do sports with a sports coach? We say yes!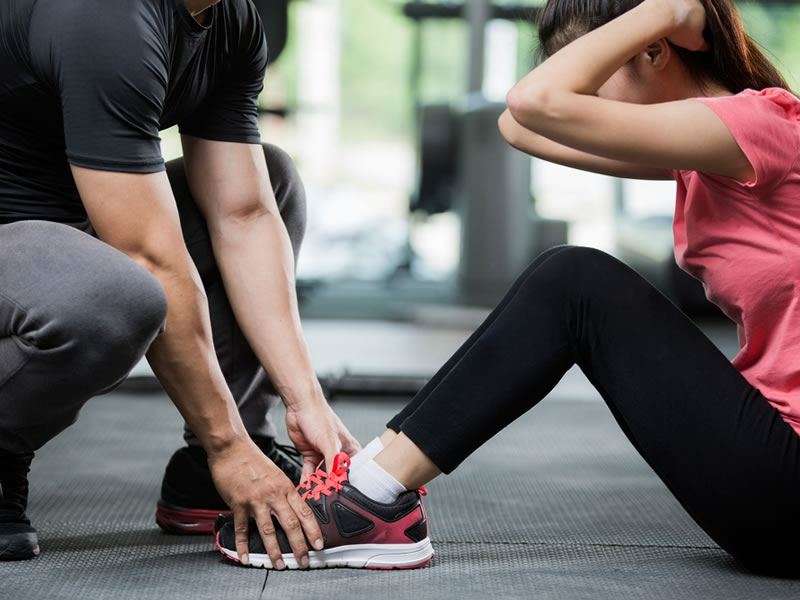 Want to lose a few pounds and get muscle, but you lack motivation or do not know how to start? Look no further, we have the solution: call a sports coach!
A personalized program
Thanks to your coach, completed the crowded gym classes that are not specially adapted to your abilities ! A personal trainer will propose you a tailor-made follow-up, which will suit you perfectly. 
By being at your disposal, he can adapt each of his exercises according to your abilities and objectives that you have set together. What's more, it will correct you if you do not perform the movementscorrectly , what a coach, during a group lesson, can not do. 
A good dose of motivation
By being with you, a personal trainer will lead you to surpass yourself , even in the complicated moments where you will be pushed to your last entrenchments.
What's more, when motivation is lacking, you'll feel compelled not to cancel your workout so you do not disappoint your coach, or lose money for nothing.
Full of tips tailored to your profile
No, your coach will not be just a bully who makes you suffer ! And if he does, it is for your good. But by his knowledge of the human body, he can provide you with many tips, especially to recover after training.
Logically, he should also be able to provide you with tips about the diet to adopt in addition to your sport.
We do sports where with his coach?
There are two possibilities: the gym or your home .
Generally, the rooms provide their subscribers with personal trainers. If, for any reason, you prefer to do your workout at home, a professional can move and bring the necessary materials to the exercises that you will do.
Note that he can eventually find you at your place of work during your lunch break , or in a park when the weather is good.
Affordable rates
By opting for a personal trainer, the results will be quickly visible and your figure transformed after a dozen sessions.
Prices vary from one coach to another, depending on their status (if he is independent or if he belongs to a gym): in general, an individual session will cost you between 40 and 80 euros .
>> Read also: "The 10 questions to ask yourself before choosing your gym"