Headline article
7 smart tips for summer sales without breaking the bank!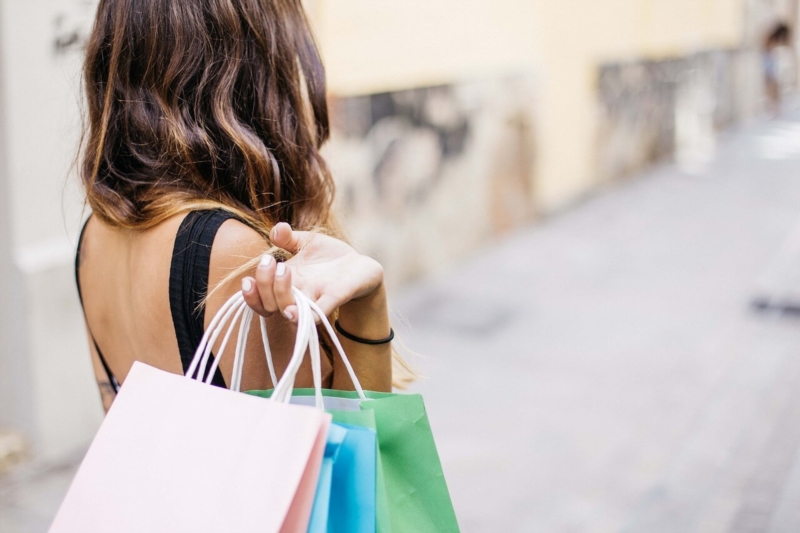 (Photo: © Pixabay)
UPDATED JUNE 28, 2019
Reading time: 3 min
Notice to shopaholics   : Here are some tips to make good business and successful summer sales, whose kickoff was given in Luxembourg this Friday, June 28 and will end Saturday, July 27. Heat up your bank card!
From the first days, the merchants of the country already display discounts of 30 to 50%, enough to renew your wardrobe at lower cost!
If you are frontier and have the habit of shopping on horseback between Luxembourg and France to find the best markdowns, take your precautions: the sales in the Grand Duchy last only one month, compared to six weeks in France.
Belgium is there, she, a laggard compared to its neighbors, with a starting Monday, July 1.
SUMMARY
1. Sort in your wardrobe
2. Perform a tracking
3. Dress comfortably
4. Practice targeting
5. Establish a budget
6. Do not overlook the new collection
7. For more peace of mind, buy online
1. Sort in your wardrobe
Before buying a lot of new clothes, take stock of the ones you already have. This will allow you to determine the new parts you really need.
If your dressing room is packed with pants, shirts or skirts that you never wear, do a great cleaning ! Take advantage of this moment to rearrange everything, and get rid of what you do not put anymore, find old-fashioned or no longer to your liking.
When falling on a forgotten piece , if you hesitate to throw it or give it, ask yourself the following question   : will I wear it in the next six months?   ?
If the answer is not a yes and massive yes, abandon it without guilt, she probably would never be out of the closet!
2. Perform a tracking
To avoid buying compulsively , make a list of items that you really need and have wanted for some time.
Afterwards, walk around the shops to look and compare the products available . For clothes and shoes, if you have time, try them imperatively.
Also inquire about the remaining quantities, as well as the prices charged before delivery , to be certain that they are really advantageous.
After all this process, you will be able to make your decisions in a more serene way.
3. Dress comfortably
To go shopping, do not slip into a tight dress and put on your heels 10 centimeters heels!  Opt for a simple outfit , because it's well known, sales is sport   !
Choose flat shoes and easy-to-remove clothes once you're in the fitting room.
Bag side, bet on a model that you can wear over the shoulder, you will have free hands to rummage in the shelves.
4. Practice targeting
Go to the shopping centers and the most famous signs, but also to the shops a little more expensive than you do not usually go to, many parts are more affordable than normal.
It is also the opportunity to discover new brands or showrooms of promising creators.
Remember, before you rush to the stores, to build a road map . List all the places you want to visit, so you will be sure not to waste time by detour.
5. Establish a budget
To not be afraid to check your bank account the day after your trip, do not go hunting without knowing the amount of money you have.
To avoid any unpleasant surprises, deduct already the fixed costs that you must assume during the month. A way of shopping with peace of mind   !
6. Do not overlook the new collection
In general, the new is always more tempting ... Do not fall into the trap! 
If you make the sales, it is to save, not to invest in clothes that you will be able to acquire a little later in the year.
7. For more peace of mind, buy online
If you hate the crush in the shops and waste time in fitting rooms, catch your computer and sit comfortably in your sofa.
You will be able to try what you ordered at home, in peace. Not insignificant detail: you can (most of the time) return the parts that do not suit you within a certain time, all for free.
Want to splurge? Clothing , Sports equipment for the holidays or the latest phone , you will find your happiness on Editus!
---
  READ ALSO  
Join the "Fashion & shopping" communityand find even more thematic content!