Headline article
7 tips for completing a plan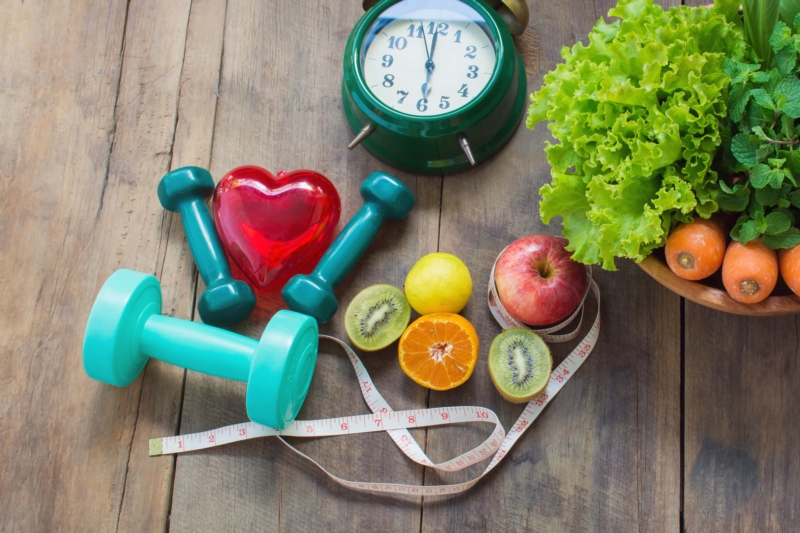 (Photo: © Shutterstock)
JUNE 06, 2019
Reading time: 2 min
If you are a fan of slimming diets but always give up before reaching your goal, you were made to read this article! Follow these few principles and adopt these smart techniques to stay the course to the end and get rid without frustration of your extra pounds.
1. Ban drastic diets
Needless to say in the preamble that should avoid too strict or unbalanced diets , which will have the sole result of causing food shortages and leave you on your hunger without giving you enough energy to face your day, in addition to enhance the yoyo effect.   Associated with the regular or intense practice of a sport, they are particularly contraindicated.
We can not emphasize this enough   : to be sustainable, weight loss must be slow and gradual as your body becomes accustomed to restrictions.
2. Be followed by a dietician

This professional graduate will be able to design a schedule and an individual methodology , depending on your weight and in harmony with your lifestyle without setting too ambitious goals, the main source of discouragement.
His support will also be invaluable in case of slack to reboost you and maintain your motivation in the long run. 
3. Observe and listen to each other

Granted, it's tedious and cumbersome, but keeping a diary in a diary of everything you eat, at what time and in what context (where and with whom) will help you identify your weak points. and find how to fix it so that you do not repeat the same mistakes.
Try to associate your moments of craving with your emotions. It is known, for example, that stress is a trigger that will lead you to consume en masse fat and rich comfort foods, which give you a feeling of pleasure and well-being by increasing the production of serotonin. 
4. Avoid temptation foods
To great evils the great remedies:  do not buy the products you do not want during your plan, so you do not have them available at home. Make your commissions full and stick to your shopping list , without giving you extras.
In the office, do not store food near your workstation: maintain a physical distance by placing it in the cafeteria or refectory upon your arrival, in order to be forced to move. Often, just having to get up from your chair to get your snacks will be a deterrent.
Finally, do not keep small change in your pockets, so as not to succumb to the temptation in front of the vending machines.
5. Counter the pitfalls

Some situations are considered particularly risky, such as TV trays in front of a movie or a cinema session traditionally accompanied by popcorn and soda. If you can not help but nibble, replace these sugar bombs with a small bag of dried fruit.
If you go out to the restaurant, grab a light snack with your meal (a bowl of soup, yoghurt or fruit). This will moderate your appetite and soothe your hunger at the fateful moment of consulting the card and stopping your choice. In addition, drinking water will allow you to reach the feeling of fullness more quickly and avoid to throw on the desserts at the end of the meal.
6. Apply the 10-minute rule

Before pecking, stop your momentum and ask yourself the fateful  question: "Is it really necessary?" 
Force yourself to wait 10 minutes, the time that the desire passes. Very often, your desire will fly off as quickly as it came, for as many calories saved.
7. Implement the Coué method  

Do not neglect the power of the image   : display on your refrigerator, the mirror of the bathroom or in a place of passage of old photographs representing to you at this blessed time where you sported a silhouette of dream , there is no better encouragement.
Your old clothes (or new ones bought especially for this purpose) are also a motivating factor. Put them on a weekly basis, to give you a concrete account of the progress made and the progress made . 
This article was written in partnership with Silvana Vieira
---
  ON THE SAME SUBJECT