Headline article
10 gestures to protect your ears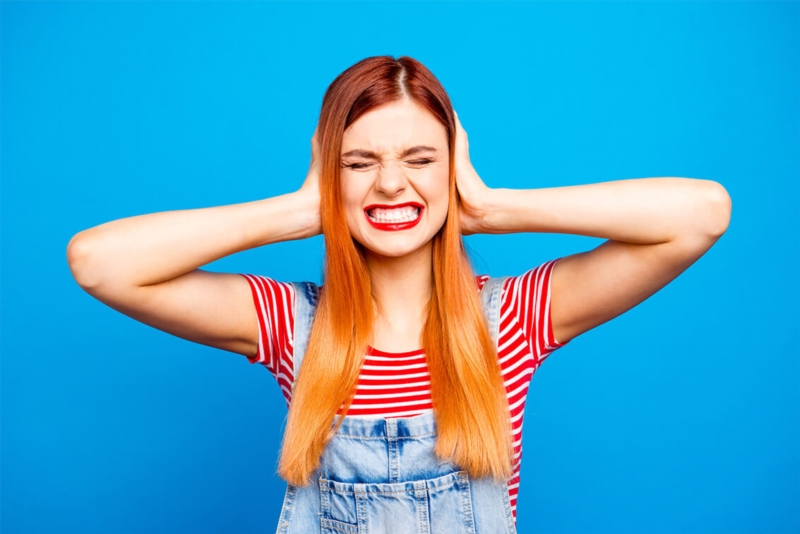 06 JANV. 2019
Caring for your ears is important: in fact, they are subjected every day to sound aggression, bad habits or activities that can damage the ear canal over time. However, simple preventive actions in everyday life may be enough to preserve our hearing.
1. Clean your ears
The ear contains earwax in its auditory canal, the function of which is to filter the impurities and guide them towards the outside of the ear to protect it. It is only in case of excess of ear wax that it is necessary to proceed to the washing of the ears. According to ENT specialists, cleaning your ears every 8-10 days is enough.
But the introduction of the cotton swab is to be avoided. Indeed, this gesture can be dangerous: it will eventually promote earwax plugs. The ideal gesture for keeping one's ears clean is to barely clean the horn and the entrance to the ear canal. There are also specific sprays that give good results.
2. Evacuate moisture
Do you know that water can turn into an enemy for your ears? It weakens them by decreasing their immunity. If you are a fan of water sports, it is important to protect your ears with simple actions. First, dry them immediately after bathing by wiping well the external auditory pavilion.
If your ears are regularly exposed to sea salt or pool chlorine, the risk of hearing loss is real. Water contains germs that can be a source of infections or inflammation of the ear canal. Think about the corks specially dedicated to aquatic activities.
3. Prioritize headphones to headphones and turn down the volume
If you want to watch a video or listen to your Playlist, check that the volume of the headphones is not too high. When using headphones or headphones, it can often go up to 100 dB.
In any case, limit the listening time of your mp3 player with headphones to 20h / week and do not exceed a listening time of more than 4 hours in a row.
4. Avoid listening to music while running
Joggers are often seen running with headphones in their ears. Certainly, training while listening to your favorite music is very motivating, but you should know that this practice involves some risks. Indeed, the outdoor runner will tend to increase the sound of his music to cover the surrounding noise.
5. Beware of loud noises
The noise attacks are very strong during a concert or a festival, for example. It is therefore imperative to get away from the speakers (respect a distance of 2 m minimum). You will also have to have a quiet break of about 30 minutes every two hours if you are subjected to a very noisy environment, such as at a big party or musical event.
Musicians or fans of concerts or discotheques can use earplugs with acoustic filters : they are certainly more expensive, but more effective as soon as the sound level exceeds 100 dB.
6. Reduce the pressure
The variations of atmospheric pressure are harmful for our ears. They occur during travel by plane, by train during passages in a tunnel or by car in the mountains. The ears become clogged and become painful.
To remedy this, you can pinch your nose by closing your mouth and then blowing very hard. This gesture will balance the level of internal and external pressure of the eardrum. To yawn very hard while closing the mouth also gives good results. The best thing is to wear appropriate protection if you are very sensitive to pressure variations.
7. Keep your head out of the water
For some, putting your head underwater during water activities can be harmful to the ears. In fact, water is blocked in the ear canal and creates a fertile ground for bacteria that, when they proliferate, lead to an infection. It is called "swimmer's otitis".
If you are sensitive, absolutely avoid diving in the pool because the water will put pressure on the ears. Moderate the number and depth of jumps.
8. Protect children
Preserving children's hearing from an early age is essential. This includes the choice of their sound toys. Check the number of decibels of these products: toys that emit over 100 decibels will certainly be harmful to your child's hearing in the short term.
As a rule of thumb, be careful about the duration of use and volume of all toys that emit sound, including electronic tablets.

9. Think about regular checks
To protect your ears is to take care of them, but also have them checked by a specialist. If you experience a clogged ear impression, do not hear as well in front of the television or on the phone, or have difficulty understanding in a group conversation, it is high time to see a doctor .
It may simply be due to a plug of earwax, unless it is a beginning of presbycusis, in other words an inescapable aging of the auditory system, which leads to a fall in hearing. In all cases, if in doubt, ask for a hearing assessment.
10. Use plugs
For a variety of reasons, some people use earplugs (because your partner snores, sleep in off-hours, or for other reasons).
This is a good idea, provided you follow basic hygiene rules to limit the risk of infection or the formation of a wax plug. Also, take care to clean them every day with soap and water.
We hope that these 10 small gestures will help you to preserve your hearing for a long time and keep the whole life of the ears in good shape!
---
  READ ALSO  
Find all our practical guides fitness and health