Headline article
Terrace: a highlight to welcome the beautiful days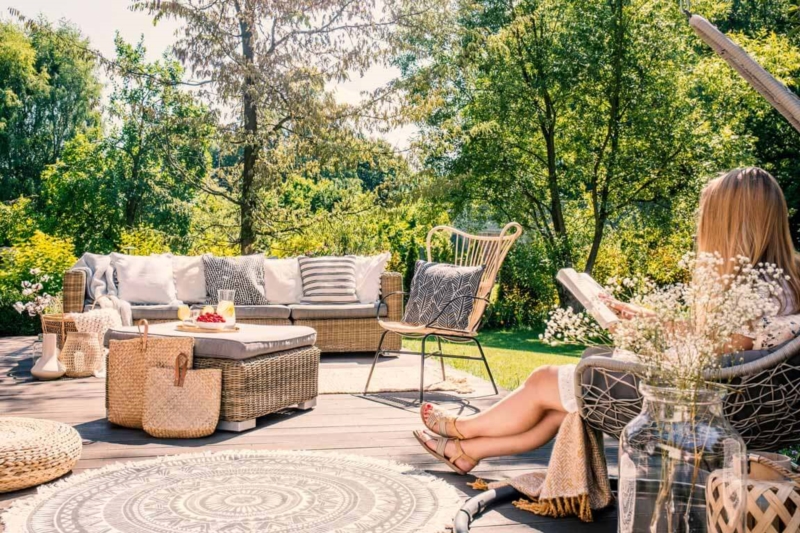 The vagaries of winter have put a heavy strain on your patio, which has suffered from cold, damp and frost. To effectively prepare for the beautiful season and restore all its luster to take full advantage of it, take out the elbow grease and rehabilitate it following this simple and effective action plan. Say hello to barbecues and parties with friends!
Surface and deep cleaning
No matter the material, concrete, wood, tile or stone, your terrace needs a good refresh. This preliminary cleaning will have several functions: remove encrusted dust and pollution particles, remove stains from grease or rust and remove traces of mold, which you can dislodge with an antifoam product.
First, clear the soil of dead leaves and other dirt deposits. Then wash it with plenty of water by rubbing it vigorously with a broomcloth soaked in Marseille soap or black soap for shine, or dish soap degreaser. In any case, using environmentally friendly detergents is always preferable to avoid polluting adjacent lands and harming your plantations.
You can also use a high-pressure cleaner, but watch out for the force of the jet: poorly dosed, it may damage the coating and is therefore strongly discouraged for wooden terraces and stone, as well as products too abrasive. Exit chlorine and bleach.
To unravel a wooden terrace
Your terrace is gray mine? While concrete and cement are virtually maintenance-free, the same is not true of wood constructions, which are becoming cooler and fading over time.
For the wood to regain its original color, deoxidize it first with a color developer. Then apply specific saturators, which will complement a protective barrier against water and dust.
The King of DIY
Spring is also an opportunity to carry out light masonry and carpentry work. Replace damaged wooden slats and damaged tiles. If your tiled deck does not look watertight, consider redoing all the joints. Delegate this work to a provider for an optimal result.
The cleaning is finished and your exteriors have resumed service? However, be sure to bring your terrace special attention throughout the year, regular maintenance is a guarantee of longevity. Next step: the garden furniture. You can also take the opportunity to carry out embellishment work, for example by equipping your terrace with a roof or awning that will protect you from the sun and the rain.