Headline article
8 ideas for landscaping your garden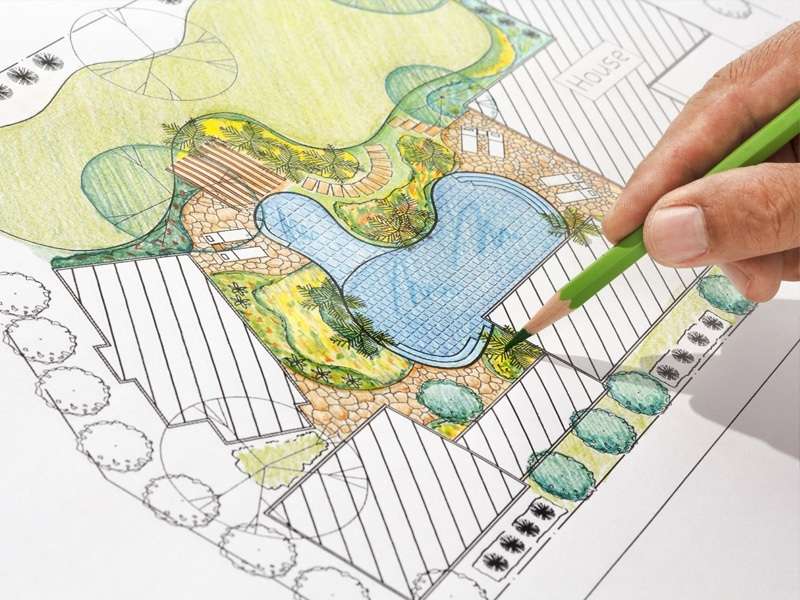 You want to refurbish your garden because you do not like it anymore? Here are some ideas to guide you. You will find suggestions for small and big budget.
The Japanese garden or Zen garden at home
The landscaping of a Zen garden can be done by a landscaper or a gardener . Treat yourself behind your home to a haven of peace. The elements used for this Japanese garden are rocks, gravel, mosses and bodies of water. This development will highlight the nature side. Give your creativity and that of your garden planner a choice.
Grow your vegetables in your own vegetable garden
Do you have a green thumb and want to grow your vegetables in your garden? Create your garden. You can install very design wooden bins in which you can plant your tomatoes, salads or carrots.
You also have the option of creating a gardening space in one corner of your lot. To know that it will take care of it. This results in more gardening work.
Install a beautiful wooden terrace to enjoy sunny days
More and more people are opting for the construction of a wooden deck . The combination of wood, gravel, grass gives a very modern and trendy look to your garden. You can install modern garden furniture to make the most of your terrace on sunny days.
Create a playground dedicated to the well-being of your children
Do you own a large lot and want to build a space for your little ones? The installation of a wooden cabin, a swing or a climbing wall will delight your children. Your son is passionate about football? Think about setting a goal. Trampolines are also becoming more common in gardens. We see everywhere.
Your child is even smaller? Install a nice wooden sandbox.
And why not put a pond with fish?
Nothing is more beautiful than a pretty little pond with beautiful koi fish. Enjoy your summer evenings at the edge of your pond and enjoy this moment of peace by contemplating your fish. Add some more ornamental plants and you're done.
Build a pool or install an above-ground pool
While the weather in Luxembourg is not always very lenient, why not give yourself the luxury of a swimming pool in your garden. Call a pool builder . With you, he will develop plans for the pool of your dreams. You can choose between an oval pool, a square pool, an overflow model.
The barbecue area for your evenings with friends
Plan a place in your garden for the installation of your barbecue . Whether for a fixed stone barbecue or an outdoor kitchen where you can install a gas grill. Discover the characteristics of the different grills in our barbecue guide. You will discover the good places to buy your meat for the grill evenings.
The different ways to close your garden
You can opt for several solutions to close your land. Simply with fences or fence. You can install wooden panels to be a more out of sight of neighbors. This will give you more privacy in your garden. You also have the opportunity to plant shrubs or cedars.