Headline article
Parking in Luxembourg: Park and Ride car parks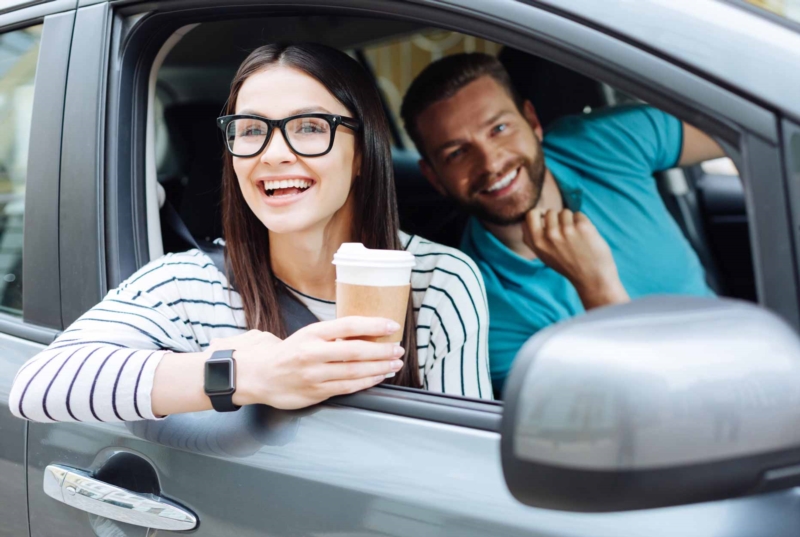 (Photo: © Shutterstock)
JUNE 26, 2019
Reading time: 4 min
Parking in Luxembourg City can be a real headache: workers, whether frontier or resident, know this better than anyone, and casual visitors are not spared, especially at large events such as the traditional Schueberfouer or Christmas Markets. Yet, a simple solution exists to make life easier for motorists   : park and ride parking.
SUMMARY
What is Park and Ride Parking?
Parking in Luxembourg City: a cost to consider
Relay parking around Luxembourg-City
Benefit # 1: Savings
Advantage # 2: smoother traffic
Advantage # 3: an ecological choice
What is Park and Ride Parking?   ?
Park and Ride (P + R)  parking is indicated by specific signage and is generally located near a town or major road.
You can park your car there for free or at a lower cost , the aim being to encourage motorists to continue their journey other than by car and to use public transport or means of soft mobility (ie say non motorized, such as cycling, scooter, walking ...). This is called multi-mobility ( or multi-modality): go from point A to point B by moving from one type of transport to another, easily and quickly.
In short, P + R car parks are a way to decongest urban centers and encourage the use of public transport. In the Grand Duchy of Luxembourg, there are dozens, especially near the borders and on the outskirts of major cities, including, of course, the capital.
See map of all P + R car and bus parkings in Luxembourg
Parking in Luxembourg City: a cost to consider
There are several parking solutions in town. Paying car park rates in Luxembourg range from € 1 to € 2 per hour. For a person working 9 hours (8 hours + meridian break), the calculation is quickly done   : parking your car costs roughly between 9 and 18 € per day, that is to say, between 45 and 90 € per week.
Arriving early enough, you can also try to park on the street. If you are a resident, you have the possibility to benefit from a parking sticker issued by the municipal administration. If this is not the case, you will have to pay according to the zone you are in, but you can only stay in your place for a limited period.
And be careful, no question of cheating: the communal agents, who support the Grand Ducal police, are not there to laugh. In case of infringement , you risk a fine ranging from 12 to 145 €!
Relay parking around Luxembourg-City
Parkins relais , meanwhile, are located on the outskirts of the capital. There are five of them   :
P + R Beggen: Pont Street, L-7245 Bereldange
P + R Bouillon (2242 places): rue de Bouillon, L-1248 Luxembourg
P + R Kockelscheuer (552 places): Bettembourg Road, L-1899 Kockelscheuer
Luxembourg South A(811 places): rue Frederic-Guillaume Raiffeisen, L-2411 Luxembourg
Luxembourg South B: In Bouler Street, L-1350 Howald
We can park there free during the first 24 hours.
From the 25th hour, the fee is 10 € per day started (except for Beggen parking, always free).
Benefit # 1: Savings
Nearly 200,000cross-border workers from Germany, Belgium and France travel every day to the Luxembourg capital, and there are more and more of them!
If this is your case, you are aware that traffic is often infernal, with traffic jams and accidents. This is another good reason to leave your car in a P + R car park and continue your journey by train, tram or bus.
In addition, on 1 March 2020, the Grand Duchy of Luxembourg was the first country to introduce free public transport on the whole of its territory, for both residents and non-residents. A great opportunity to save money on your journey.
Advantage # 2: smoother traffic
Also note that partnerships have emerged between Luxembourg and its neighboring countries to increase the supply of P + R parking areas.
Some cross-border bus lines serve these. So you can even carpool to these car parks if your colleagues take different directions once in the Grand Duchy.
Finally, the relay car parks can save valuable time . Generally well served and strategically located (near major roads for example), you should arrive at the office on time and, most importantly ... relaxed!
Advantage # 3: an ecological choice
In addition to doing good for your wallet, you are also doing something for the planet . And if we are hundreds, even thousands, to change the way we move, this little daily habit can quickly turn into a truly consequent action.
By using P + R and using less polluting transport , you contribute to a cleaner air and a more pleasant city, less gas and horn!
Did you know that Editus allows you to know the availability of car parks in real time in Luxembourg-City? Discover in one click where to find free places to park thanks to our page traffic info!
---
  READ ALSO  
Join the "Auto & Transport" communityand find even more thematic content!