Headline article
Containment period: what if we thought of management?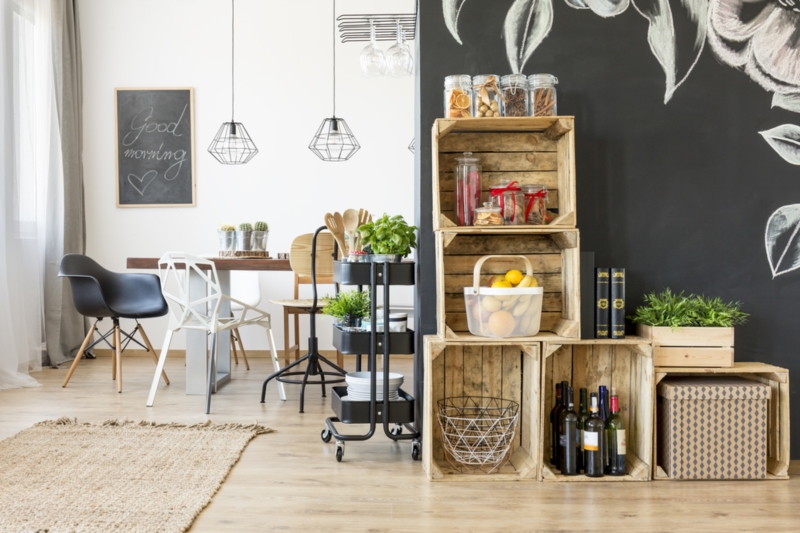 What can seem like a long time when you have to stay at home ... Besides watching TV or reading a book, many people love to move and wander about more manual occupations. This is why we are thinking of these people today by talking to you about layout, storage and possibilities for future work.
Storage, this famous hobby
You have a habit of always tidying everything up in your accommodation or, conversely, you have trouble putting your things in order ? No matter, today we are revealing a technique for master storage!
Become a cult for some time now, the Marie Kondo method is a technique allowing to combine storage and peace of mind to organize your accommodation as well as possible. This method is based in particular on three main pillars : the first is that of the decision, that is to say to clarify the project and to commit to go to the end. The second is sorting, which is divided into 5 points: clothes, books, papers, various objects and souvenirs. Finally, it will be a question of the storage stage with the aim of always having a view of everything you store, without moving anything.
Rethinking room layout
After having carried out a first storage in your belongings, you can then think of rearranging the different spaces of your accommodation. Often used to store various things, the garage is the perfect room to start a redevelopment project.
To arrange your garage in a methodological way, we strongly advise you to first draw up a plan with planning software . This will allow you to have a clear and detailed view of the different spaces and then thereafter, to evaluate the different solutions to optimize your garage. Should I free up floor space by fitting out the walls, using the ceiling or even adding new furniture ... Only you can know !
And if we already thought about future work ?
Very often, when we start landscaping work, we grow wings and love to think bigger! After having reorganized your interior, why not attack the exterior?
In view of the summer which is fast approaching, you can very well continue with gardening and the maintenance of your green spaces ; mowing and scarifying the lawn, cutting hedges or maintaining flowered areas, the possibilities are endless !
More technical, it is also the time to think of facade refreshment works, portal maintenance or even renovation of verandah. Keep in mind, however, that this type of work will have every interest in being carried out by professionals for a quality rendering. Given that many companies are still listening to you during this period, you can now evaluate the different alternatives with the professional of your choice.
For all your ideas, consider consulting the exhaustive list of our professionals related to housing .