Headline article
French Border: which rules for teleworking in Luxembourg?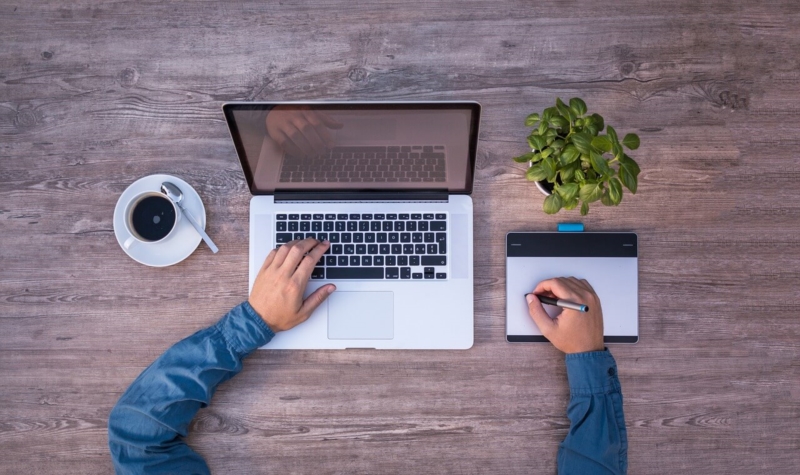 (Photo: © Pixabay)
AUGUST 19, 2019
Reading time: 3 min
With the growing issues of mobility in Luxembourg, many frontier workers facing high transport times, especially those from France, now want to find more viable alternatives. Although the option of teleworking is more and more appreciated by employers, it nevertheless has an impact on the situation of the employee and the company that needs to be well understood. Social security, taxes ...   What are the legal and administrative aspects and how  to know before embarking on this path   ?
Avoid traffic jams and unclog roads, benefit from a more flexible work organization, better balance work and family constraints ...
The arguments in favor of teleworking, now fully recognized as having a positive impact on the quality of life, are not lacking. Luxembourg companies have understood this and are less and less hesitant to offer this solution to their employees.
Telework, an organization that obeys a legal framework
Teleworking is a professional activity shared in a place other than the premises of his employer, from his home or a coworking space for example.
In order for it to be valid, it must be set up by the company in consultation with the employee , as soon as it is hired or later, and in compliance with certain rules (implementation conditions, monitoring schedule for teleworked days). , determination of time ranges ...).
Open to Luxembourg residents, teleworking is also available for cross-border workers working in the Grand Duchy, in France, Belgium, Germany or Switzerland in particular.
However, the latter are subject to their own regulations .
Tolerance threshold:  a maximum ceiling not to be exceeded in fiscal terms
Border workers can not use teleworking in an unlimited way:  there is a legal maximum of a certain number of authorized days per year for teleworking to have no impact on the worker's taxation.
Since March 2018, a 29-day teleworking threshold has been introduced in the tax treaty for French workers. For German frontier workers, it is fixed at 19 days   ; for Belgians it is 24 days a year.
Social security and taxation  for French border workers: how does it work  concretely?
While the introduction of telework may have consequences for the employer, it also affects the employee, particularly in terms of social security and taxation .
In social security matters
As long as the frontier worker does not exceed a threshold of 25% of his working time or his remuneration in his country of residence, he remains insured in the country in which he works. 
On the other hand, from the moment when he works 25% or more of his working time or his remuneration in his country of origin (assuming full teleworking, for example), he must be an affiliate, as well as employer, to the social security of his place of residence, that is to say in France.
For a French frontier worker, partial telework limited therefore has no impacton his social security . Nor does it affect the payment of family allowances and, more broadly, all social benefits.
In summary
Less than 25%: social contributions and allowances in Luxembourg.
25% or more: social contributions and allowances in France.
This threshold must be known by both the employer and the employee upstream of the negotiation, in order to avoid additional administrative burdens and potential additional costs, such as employer contributions, which could represent tax and social risk.
A new tax treaty was passed on July 2nd and should come into force in 2020. If this document introduces new provisions between France and Luxembourg, certain modalities remain unchanged.
A French frontier worker can thus only take a limited number of days in another country while remaining taxed. If the tolerance threshold is exceeded, the days worked outside Luxembourg are taxed in the state of residence of the employees.
In summary
From 1 to 29 days: the worker is taxed in Luxembourg.
From 29 days: the worker is taxed in France on days worked in France.
This article was written in partnership with theBorder Grand Est
For more information on the subject, do not hesitate to consult the publications of the association onwww.frontaliers-grandest.eu,the site for cross-border work.
---
  READ ALSO  
Join the community "Employment and Training"and find even more thematic content!