Headline article
10 good reasons to learn a foreign language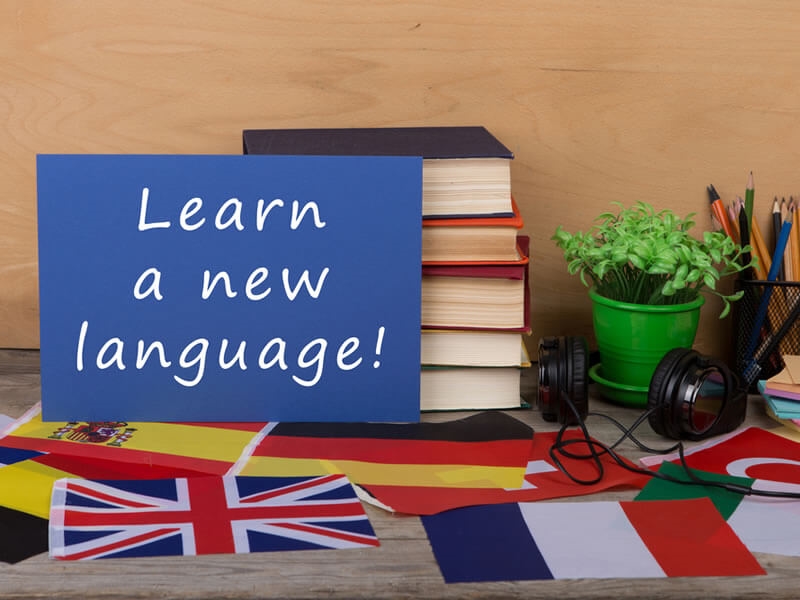 Learning a foreign language takes time and perseverance, but it has become almost indispensable nowadays. Speaking one or more foreign languages is a real asset for traveling, discovering new cultures, developing professional opportunities or opening up to others. Here are the 10 good reasons to learn a foreign language.
Go to live in another country
Learning one or more foreign languages will allow you to move to another country. If you know the local language, you can more easily prepare your departure , inform you about the administrative procedures to be carried out, book accommodation, etc. Once there, it will be easier for you to communicate and find a job. Learning the language of the country in which you plan to live shows your interest in this country and its culture, the inhabitants will appreciate and it will then be easier for you to integrate.
Travel
Traveling is one of the main reasons that drives us to learn a foreign language. Indeed, mastering a foreign language facilitates travel to other countries. Once on site, especially in areas with little tourism, you can easily make yourself understood , share with locals and enjoy your trip.
Get to know the culture of a country better
When traveling and mastering the local language, it will be easier for you to discover the culture of the country. You will indeed be able to communicate with the inhabitants and to exchange with them . You will come to understand more about the way of life of the locals and will be able to discover all the details that make the richness of their culture.
To find a job
It is not uncommon nowadays to have to travel for professional reasons. Whether it's business travel abroad or a need to change countries to find the perfect job. Mastering a foreign language will make it easier for you to establish professional contacts on the spot and to find a job. You can also expect higher pay if you master the language and this will open up many opportunities.
Develop the abilities of your brain
It is recognized that learning a foreign language helps maintain and boost the capabilities of one's brain. People who can speak several languages have more cognitive skills, their brains are more lively and responsive. In addition, many studies agree that learning a foreign language helps to alleviate Alzheimer's disease .
Develop your concentration
When learning a foreign language, it is essential to provide a real effort of concentration and memorization . Rules of grammar, vocabulary, pronunciation and conjugation, all that implies the learning of a new language forces to work its concentration. A developed concentration that can then be used in other areas.
Make better decisions
According to several scientific studies, thinking in another language would make better decisions. According to the researchers, thinking in another language creates a distance from the fears and emotions of decision-making , which would allow for more thoughtful and rational choices.
Improve your school results
According to a study by the International Journal of Bilingualism conducted on 121 children, being bilingual helps develop one's creative and analytical abilities. A bilingual child would have more facilities to perform mental calculations and reproduce identical color and block patterns.
Have a better social life
It is undeniable that the learning of a foreign language allows a true openness to the world. Mastering several languages helps to travel but also to meet new people. Building relationships with people is easier when you can communicate with them in their native language. This exchange with people with different cultures allows to enrich oneself intellectually and humanly .
Increase your self-confidence
Psychologists say that mastering a foreign language helps to gain self-confidence. Bilingual children would have better self-esteem , which will be felt when they become adults. This self-esteem gained through learning a foreign language helps to open up to the world and to new opportunities.
There are many benefits to learning a foreign language, and are you ready to become bilingual? Find the best language courses in Luxembourg here!