Headline article
Home-sitting: ideal for extended absences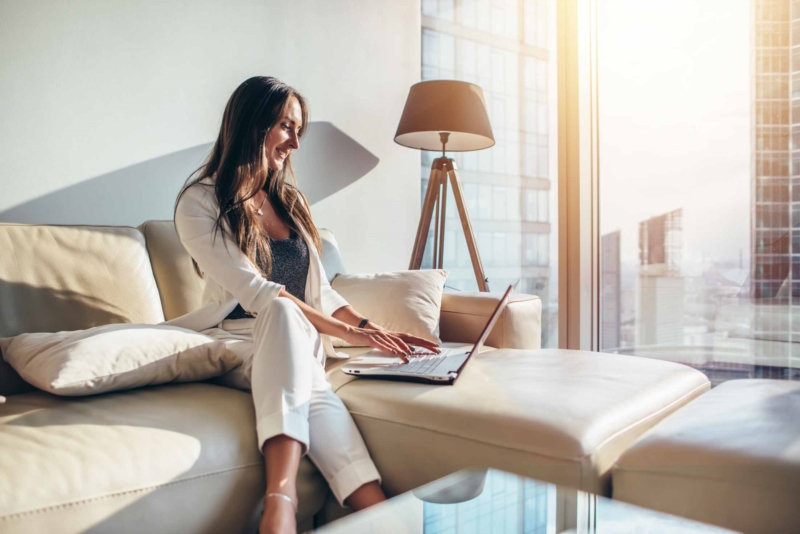 You will soon go on vacation ? You must make an extended stay abroad for professional reasons ? Very good, but who will take care of your accommodation during this time when burglaries are constantly increasing in Luxembourg [1] Who will feed your pets if you have them ? The answer is in two words : home-sitting.
Home-sitting or house-keeping consists of keeping and monitoring a house or an apartment. Coming straight from the United States and appeared in Europe in the 1980s, this trend is currently experiencing a significant revival. It must be said that the formula has something to seduce, because it is based on a win-win exchange system.
Security on one side, free housing on the other
If you are the owner, you can leave with peace of mind. Your accommodation is permanently occupied during your absence and runs less risk of being burgled. The maintenance is entirely taken care of by the home sitter who manages everything " as a good father ". Its tasks are to clean and ventilate the house or apartment, collect mail, water plants in pots or in the garden, mow the lawn and possibly maintain the pool. If you have one or more pets, you should no longer place them in a boarding house. Your feathered or furry companions remain in their usual environment and are not disturbed by changes that could traumatize them.
If you are the home sitter, you can travel and discover new horizons without worrying about accommodation costs. You are accommodated, heated and lit for free. Without forgetting the access to Wifi which equips most of the houses today. In addition, you live closer to the locals and can get to know the neighborhood over time. In short, a great human experience.
A boon for retirees
If, on paper, home-sitting offers only advantages, it still presents some constraints. If you are a rather suspicious owner and do not tolerate people from outside your entourage come to settle in your intimacy, you may find it very difficult to accept this formula without serious guarantees. As a home sitter, you cannot be away for too long, because you must be present during the night. This constraint can be very burdensome if the accommodation is located in the middle of nowhere, far from everything.
It is therefore no coincidence that candidate home-sitters are recruited mainly from pensioners. They are considered to be more reliable, more available and know a little about everyday life and the tasks associated with living in a house or apartment.
Concretely, how it works ?
The procedures are relatively simple. You just need to contact one of the multiple networking platforms, associations and agencies present on the Net. If you want to become a home-sitter, you must apply. To ensure your good repute, you will in principle be asked to complete a questionnaire and provide documents such as a photo, a copy of the identity card, an extract from the criminal record and proof of address. If you are an owner, you must also register. After registration, candidates will be proposed to you. Then it's up to you to decide which one is best for you. Once the owner and the home-sitter have chosen each other, a contract is signed between them specifying the rights and duties of each.
This service is mostly paid for both researchers and applicants. It is generally a package which can range from around thirty to a few hundred euros depending on the duration. The price is decreasing: the greater the number of days, the cheaper the price per day. Some associations also ask for a payment for the home-sitter. But this is exceptional, because the principle of home-sitting is that there is no exchange of money between the owner and the home-sitter.
And how it goes for insurance ? This is the most complete blur, because there is no legislation relating to home-sitting. Each insurance company has its own policy in this area. Whether you are an owner or a home-sitter, it is best to inquire with your insurer and take out an additional policy if necessary. Also note that home-sitting agencies - where prices are a little higher - also have liability insurance.
Find all the advice from ING experts.
Keywords: insurance, liability insurance, burglary, home, house security, home, home-sitter, home-sitting, ING, housing, pensioners, retirees, security
---
[1] According to the activity report of the Luxembourg Police, 3,667 burglaries took place in 2018, an increase of 5.83% compared to the previous year.