Headline article
Salt dough recipe for children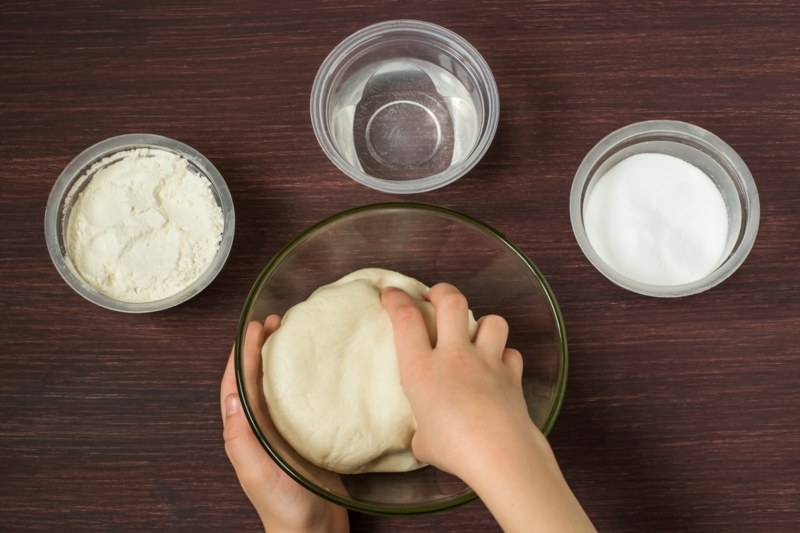 Ingredients: 
1 glass of fine salt
2 glasses of flour
1 glass of warm water
Utensils   :
1 large bowl
1 wooden spoon
Recipe   :
Mix all the ingredients in the bowl
Knead the salt dough with your hands until you get a soft dough that does not stick to your fingers
If the dough is too wet and breaks down, add flour and if on the contrary it is too hard, add water. Then mix again until a homogeneous result.
Add food coloring to color the dough.
The salt dough is ready to use.
Once use, dry it before cooking to avoid air bubbles.
Bake between 75 ° C and 110 ° C (thermostat 3) and monitor regularly.
The dough will keep for a week in the refrigerator, take it out 30 minutes before use.