Headline article
Our selection of books to read during the Christmas holidays!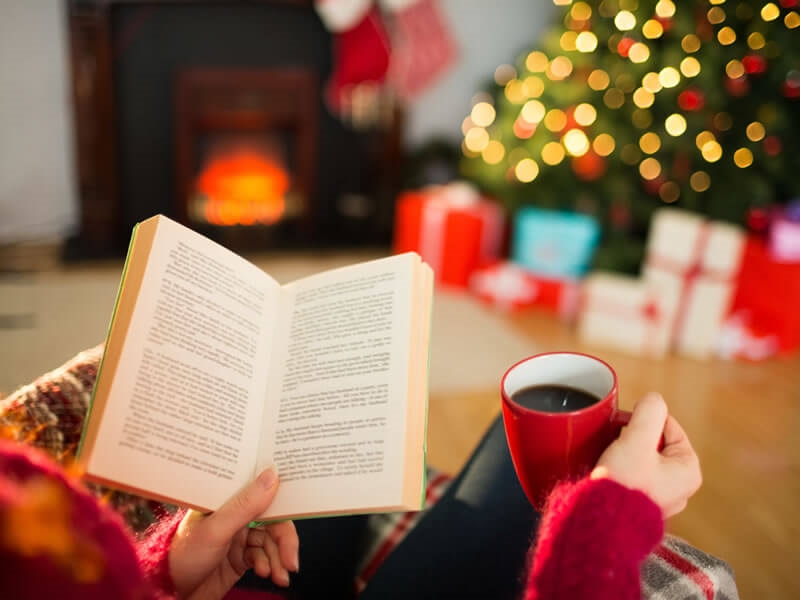 No period lends itself better to reading than Christmas. The cold, the fog and, for the lucky ones, the snow, give us an irresistible desire to snuggle up in the warmth and immerse ourselves in a good book. It's a real pleasure to settle down comfortably under a soft blanket, in the hollow of a cozy armchair, while drinking hot chocolate!
Whether you are a fan of classics, tales or detective novels, we have selected, exclusively, our 5 favorite Christmas books. To devour without moderation!

A Christmas Carol by Charles Dickens
We start this beautiful selection with a classic and timeless Christmas story that will delight young and old. Certainly Charles Dickens' most famous, it features the character of Scrooge, a stingy and grumpy old man who flees Christmas like the plague, until the day he receives the impromptu visit of three ghosts: the spirits of Christmas past, present and future.

Letters from Santa Claus from JRR Tolkien
Particularly moving, this book takes up Tolkien's correspondence, sent to his four children, in which he puts himself in the shoes of Santa Claus. We take out a collection of enchanting tales that transport us to the intimacy of this great writer.

A second before Christmas by Romain Sardou
If you appreciate stories populated by magic, goblins and flying reindeer, you will like this tale that takes you back to 1851, in the industrial landscape of an English city. You will meet the young orphan Harold Gui and follow his journey to the heart of the magical world of Christmas. A true compendium of emotion and mystery.

The Christmas of Hercule Poirot by Agatha Christie
Queen of literary crime, Agatha Christie transports us to a closed door of which she alone has the secret. Under his pen, Simeon Lee, a cynical and wealthy old man decides to reunite his whole family for the holidays. However, on December 24, his body was found lifeless. A wonderful opportunity to find the famous detective Hercule Poirot for a new enigma brilliantly conducted.

No Christmas This Year by John Grisham
Luther and Nora Krank have decided not to celebrate Christmas this year. Their daughter has just left the family nest and they have only one desire: escape those grueling traditions and save for a well-deserved luxury cruise. A good resolution that was without counting on their neighbors.
This selection should be able to make you spend beautiful evenings reading with your family by the fireplace.
All you have to do is call on one of your local restaurateurs to deliver a meal worthy of the name. ! https://www.editus.lu/fr/céquence