Headline article
10 activities to do with children during confinement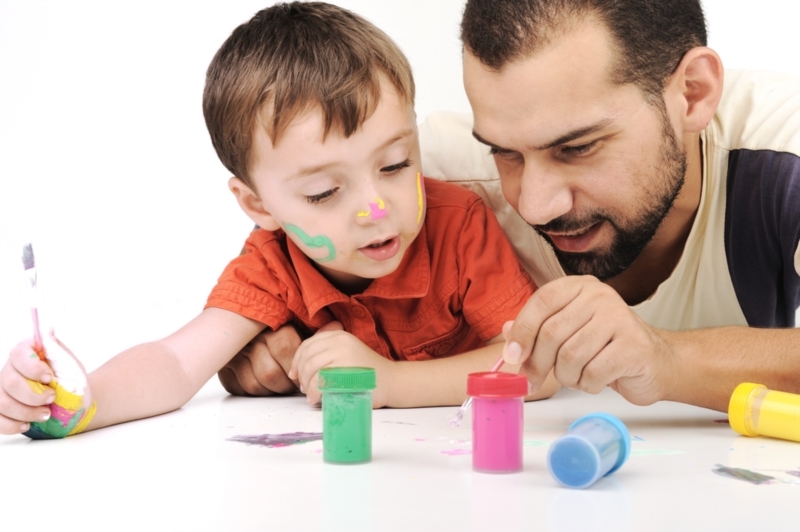 Confinement does not necessarily mean staying in front of the computer or watching television from morning to night. This moment is precisely the opportunity to discover or rediscover fun activities to do with your children !
We have therefore selected 10 activities that are easy to set up and at low cost. We are sure your children will love it !
You can paint and draw on any type of support, take coloring or simply reproduce objects that you see at home and in the garden. Your accommodation is full of ideas, especially for the imagination of children!
Making salt dough is an opportunity for children to make objects with their own hands ! Find our recipe for salt dough .
There is something for all levels and you can make origami fun by creating a four finger. You will be able to teach your children colors, numbers and even animals.
Reading allows children to dream, learn new words, new sounds but have you ever read a story to children who already know how to read ? Try it, you will see that they love it!
Write a letter or postcard to family and friends
To keep social ties with family or friends, send them drawings, letters or postcards. To avoid the risks of transmission of the coronavirus, prefer to send your children's creations virtually.
Dress up and create a show
It's a good time to make a star : prepare a theater performance, a concert hall and dress up to present it to the whole family by video. Bonus : you can do a new show every day during and even after confinement !
Board games are starting to be out of stock so create your own, either with existing rules or with your own rules. the possibilities are limitless !
Make a cabin with blankets and pillows
Who has never wanted to build their own castle, their own house or their own cabin? There's nothing more fun than looking around the house for something to build : cushion, pillow, chair, blanket, everything becomes great construction material !
Attention, it is forbidden to go outside without valid reason ! But this is not a reason not to have a picnic. The garden is for example an option that we recommend : practical, easy and effective to guarantee moments of conviviality. If you do not have a garden, open the window wide, let the sun come into your living room, install a picnic blanket and make your best sandwiches, we are sure that your children will love helping you.
Turn everything upside down with cans
The children will certainly not be going to a fair this year so keep your cans and create a small activity as if they were there.
Don't have kids or want more ideas? Do not hesitate to consult our article on other activities to do during confinement.