Headline article
How to choose your wine ... without putting yourself in the red?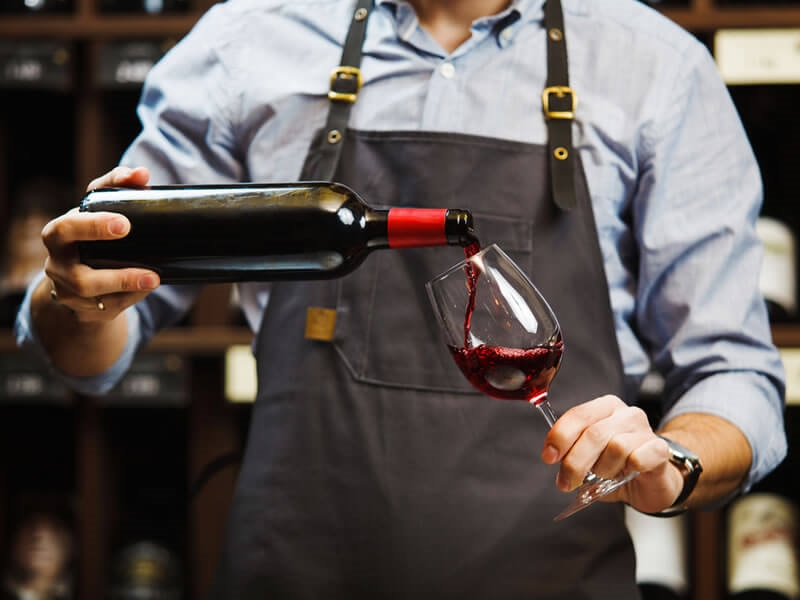 Oenology is a real science. It requires hours of theory and practice, to know the most prestigious wines, the best harvest years. To perfect your palate, you generally have to go to the production sites, in the vineyards to indulge in the simple and incomparable joy of the art of the bottle dive. Nevertheless, not everyone has the necessary availability to follow an oenology curriculum. Without showing an air of hearing, slam the language with determination, emit borborygms followed by a so-called scholarly lexicon to signify your expertise in this field, follow these few tips of common sense to find the nectar that will delight your taste buds and those of your guests. 
Know how to harmonize the wine with your meal 
Red, white or pink? What color is right for the meal you have concocted? You know, of course, that red wine goes particularly well with red meat . As for the white , it accompanies rather the white meats, the fish and crustaceans . It is also the wine that allows you to end the meal on a softer note, with a sweet white wine for dessert. Rosé is preferred during the summer season . It is served well fresh and goes well with salads and all the dishes that are full of sunshine. 
Do not listen to the sirens of fame 
Your lack of knowledge makes you choose a medal-winning wine. This one displays a price which seems to you exorbitant, your ears warm up before you could soak your lips there. Rest assured, the price, as excessive as it is, is not the guarantee of a good bottle. Know that great wines are also affordable . Go take a look at the small producers who often work with a commendable ethic . Less sulphites and more mellowness, it can be a winning cocktail. When you search, find your bearings by looking at the date of bottling, avoiding the too green wines that will lack maturity. 
Be humble and ask for advice 
What does the bottle matter, provided we have drunkenness! If this adage of Alfred de Musset seems attractive, it remains nonetheless questionable. A mediocre wine can cause heartburn and headaches. Do not submit to the dangers of the vineyard. Do not hesitate to seek advice from vendors who are usually trained in their sales field. They will advise you the wines that are acclaimed by renowned oenologists . Finally, more and more stores are offering signs to guide their customers' choices. The list of Hachette wines, which is a reference in this field, is indicated by means of well-marked labels in the jungle of bottles . 
Taste before you start 
Some wine fairs are ideal animations to enrich your culture and develop your ability to recognize a good vintage. This is the opportunity to visit the stands of producers very welcoming and always ready to offer you a tasting. Without drowning your palate by absorbing glass on glass indiscriminately, take advantage of these tastings to refine your senses, identify the wines that are best for you . Learn to recognize her dress, to smell its fragrance. Let yourself be drawn into your tasting by specialists who will teach you the basics of this discipline. 
Buy your wine in a dedicated store 
Finally, since the era of tastings is limited, go to specialty stores. You will find passionate staff who know how to share their happiness to savor exceptional wines . You will also discover all the essential material for the connoisseur of fine wines, between the corkscrew, the perfectly flared glass or the decanter to let the wine decant. All these accessories will comfort you in the idea that you are able to recognize a good vintage.
And do not forget this adage full of sagacity: "The wine we drank is not worth the wine we drink." You still have many wines to discover.