Headline article
I put my feet back to sport, how do I do it?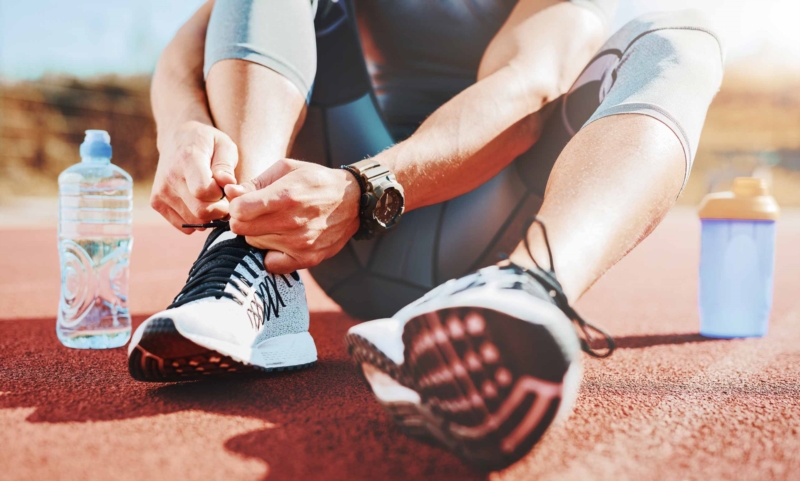 The arrival of spring is often accompanied by good resolutions, and many of us consider taking a sporting activity to feel better in our body and our head ... but not necessarily in our feet, which can suffer from this sudden change of direction. usual. Therefore, what are the good care to give them and which shoes to prefer? Here is the way to be well in his sneakers no matter what.
Equip yourself wisely to move with confidence
If you decide to get in shape, it is strongly recommended to think about investing in clothes and shoes that are perfectly suited to the sport you have chosen. Today, more and more specialized models are available, especially for running.
Make your purchases at the end of the day, when your feet are a little swollen. Never choose a basket too small, it would impede the blood circulation. An additional half-size is recommended. Test the pair by doing a few strides in the store: if the heel is to be maintained, the toes themselves must be able to move freely. Choose natural materials that breathe the skin and models with removable insoles so you can dry more easily after your session.  
By choosing equipment that is as close as possible to your body type, you will benefit from the best comfort and considerably reduce the risk of an accident: sprain, dislocation, sprain ... That is, if you have had joint problems in the past or if you have unusual pains after recovery, it is wise to consult a podiatrist.
Take care with his feet
Other important parameters for keeping your feet healthy for a long time, and whether you are a recognized athlete or a Sunday sportsman: regular maintenance and constant care. Wash your feet every day and dry them with care by insisting on the toes, sensitive area if any, to avoid any infection. Cut your nails before each workout by following their natural curve so that they do not cut the skin.
Forget the synthetic socks and prefer those in cotton, at your size and without folds, or so-called "technical" fabrics that wick away moisture better. In the same way, an antiperspirant spray will prevent excessive perspiration.
Frictions between the foot and the shoe sometimes cause injuries. Prevention is better than cure : if you are subject to blisters, dressings and protective gels will be of great help to you. The damage is done ? Cover the blisters with sterile gauze to speed healing. Once back from your session, generously hydrate your feet with a special cream to guard against crevices. Clean small wounds immediately and treat infections as quickly as possible.
Ultimate recommendation, disinfect and deodorize your sneakers between each session to maintain impeccable hygiene.