Headline article
Our survival guide to face Black Friday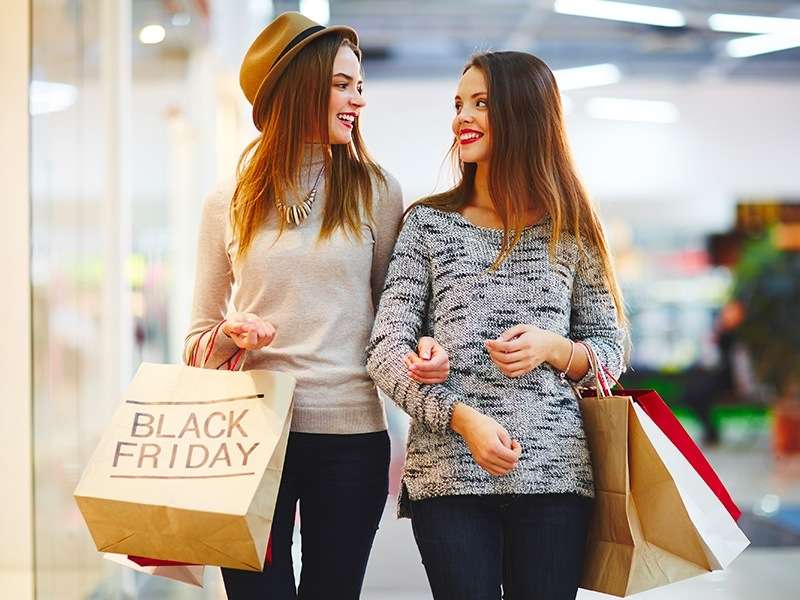 Tradition imported from the United States, Black Friday now invades Luxembourg and the rest of the world. The opportunity for consumers to make this Friday of bargains, a few weeks of Christmas. But how can you make the most of the biggest shopping day of the year?
When is Black Friday?
This year, it is Friday, November 23. Without exception, it takes place the day after Thanksgiving. Literally, Black Friday means, in French, "Black Friday", in reference to human tides that jostle in stores on D-Day.
Increasingly popular, the event federates every year more merchants who offer significant discounts and other promotional offers very enticing, both the weekend of the event and throughout the previous week.
Note that in recent years, with the surge of Internet, Cyber Monday made its appearance after Black Friday. So you can make the fun last until Monday, November 26!
Two weights, two measures
Want to spoil your loved ones, invest softly in clothes for the holidays or anticipate the purchase of pretty Christmas gifts ?
Ask at your favorite store or on the online sales site that you visit regularly to make sure it is participating in the operation (some are holding special nights on the big day).
Once your targets are defined, there are two techniques:
either you leave without precise objectives, even if you buy compulsively (the most dangerous for your bank card!);
Either you make an accurate list of the items you need. This elementary prudence will prevent you from giving in too much temptation.
In any case, some recommendations are to follow to make the most of this great shopping mass.
Check inventory status
They are sometimes very weak in store. Distrust, then!
Check the labels
Inquire in advance about the price of the article that interests you.
You will be able to identify without hesitation whether the rebate practiced is really worth it compared to the initial price, or if it is a "false" good deal.
Prepare a road map
Check out the items you like and list the stores you want to visit so you do not waste your time in unfortunate detours.
Make a ranking by priority , more or less important, not to disperse. A particularly useful tip for large purchases such as high-tech products or appliances.
Subscribe to newslettersof his favorite brands
This will allow you to be sure nottomiss any promotion while enjoying coupons sometimes sent by brands.
Create alerts on your phone as an extra precaution.
Most important: setting a ceiling budget
To not be afraid to check your bank account the day after Black Friday and keep control over your expenses, do not go hunting without knowing exactly the maximum budget you have.
To avoid any unpleasant surprises, deduct already the fixed costs that you must assume during the month. A way of shopping with peace of mind, and in all good conscience!
If you prefer to surf the Internet to find good deals, beware of additional costs, shipping and customs in mind, which weigh down the bill.
-------------------------------------------------- -------------------------------------------------- -------------------------------------------------- ----
To know more :
>Consult the list of participating stores in Luxembourg
Find all our fashion and shopping guides
Updated November 19, 2018.