Headline article
Music festivals in Luxembourg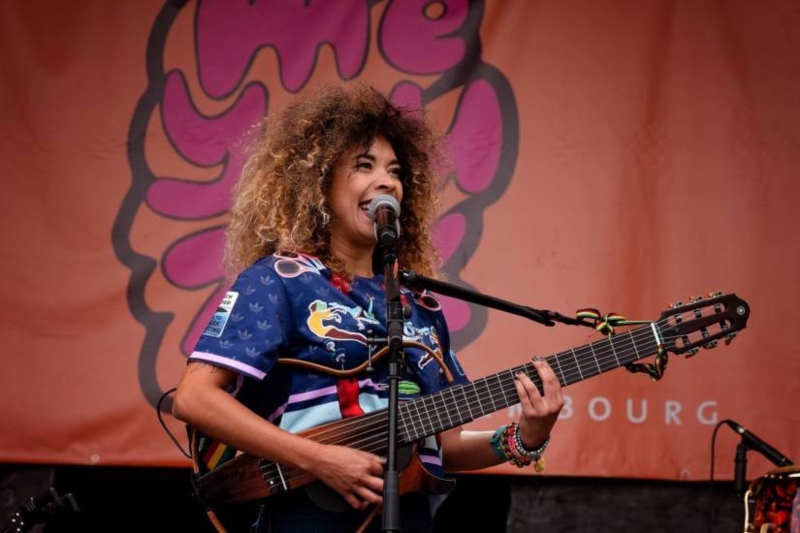 JUN 14, 2019
The sun is making a smashing comeback in Luxembourg. With him, these are new opportunities to escape and enjoy a mild weather. What better than a festival to celebrate the arrival of summer as it should be?   ? With friends, with family or alone: there is something for everyone ... and all styles   !
I want to live the Music Festival   !
The spirit of Luxembourg awakens to the sound of the ardent hymns of musical instruments and voices that permeate the Luxembourg atmosphere, even in the streets. The cities are populated by a crowd of people who also want, in their own way, to celebrate the music.
What   ?
For a variety of music, go to Luxembourg-city   ! Specifically, in some parts of the city that offer vast genres of music   : jazz, rap, pop, electro, blues, rock, folk, classical, hard rock, reggae, world music, choirs, music schools, luxembourgish music, family music, ...
In Differdange, on June 20 at 8 pm, 100 musicians will perform a rock repertoire in their image for three quarters of an hour.
Want to electro?  Appointment on June 15, from 4 pm until 1 am, at the Living Tomorrow Stage in Dudelange (15, rue de la Libération).
Rather classic   ? You will find your happiness in the knights' hall of Château de Vianden   ! Register on the Château website to attend the show on June 15 at 6 pm
When   ?
From Friday 14 to Friday 21 June.
Where? 
All over   ! The program differs according to your location   : Luxembourg and its surroundings, Southwest, North, East.
How to get there   ?
Know that if you do not have a car, Mobilitéitszentral proposes routes and schedules arranged so that the greatest number can profit from it   !
I am looking for a special sound atmosphere! 
The important thing for me   ? The atmosphere and originality. I want to listen to music in a separate setting. I want to admire the scenery while listening to exotic music notes. If you are looking for something memorable, here is a list of festivals in Luxembourg that might interest you! 
·       Festival for young dance lovers
For a colorful summer with the Intra-Urban Youth Dance Festival   ! This festival honors young amateur dancers who will express themselves in their own way:  by hip-hop, breakdance, ... Groups of young amateur dancers are invited to show off their talents for a day.
When   ?
Saturday, June 15, 2019 from 4 pm to 6 pm
Where? 
On the place Guillaume II.
·       To discover other styles of music
What   ?
At Siren's Call Music & Culture Festival, discover a captivating, open-air ambience in Neumünster Abbey.
On site, a sound journey  awaits you: indie, electro pop, rock, classical, contemporary, jazz, funk.
The price of the place? 52 €.
When   ?
Saturday, June 29th.
Where? 
Cultural Encounter Center
Neumünster Abbey
28 Münster Street.
·       To let off steam to the sound of rock
What   ?
The um Knuedler Rock   : a free rock festival that showcases Luxembourg artists. At the festival, 17 concerts will take place including 4 in acoustics.
When   ?
Friday, July 12th.
Where? 
On four stages, all located in the city center   :
Lion Twin Stage 1   : 32-42 William II Square 1648.
Lion Twin Stage 2   William II Square 1536.
Holy Ghost Stage   : 2-10 Rue du Saint Esprit 1475.
Protestant Church   : 5 Street of the Congregation 1352.
·       To vibrate while listening to jazz
What   ?
The Blues'n Jazz Rallye brings together 200 musicians in an outdoor concert, on several stages.
And in addition   : it's free   !
When   ?
Saturday, July 27th.
Where? 
In the districts of Luxembourg-city   : Pfaffenthal, Clausen and Grund.
·       To travel across different cultures
What?
The MeYouZik festival takes the height, to the mesmerizing sounds of world music. Free entry.
When?
Wednesday 14th and Thursday 15th August.
Or ?
The festivities are located outdoors, in four different places:  on Place Guillaume II, Place de la Constitution, rue du Saint-Esprit and Place d'Armes.