Headline article
Zen in the office: learning to manage stress at work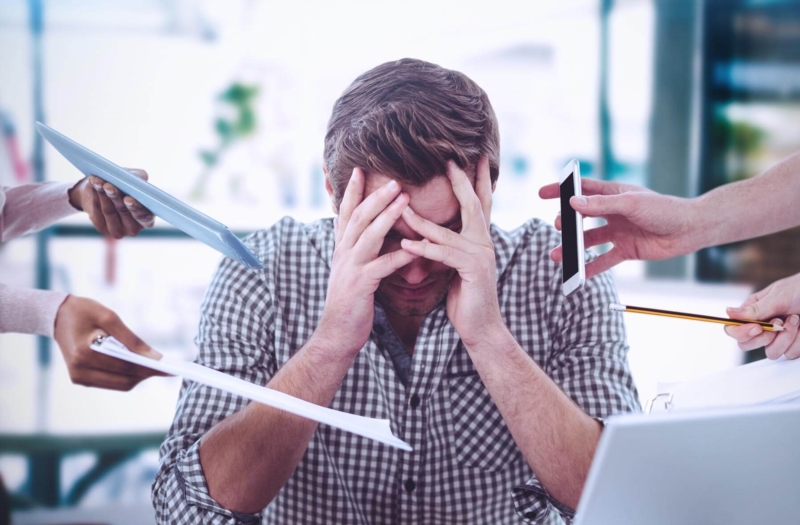 In the office too, spring is the perfect time to get rid of what's bothering you all year long and set off on a new, healthier foundation. The scourge of our time, excessive stress, which affects everyone at least once in their professional life, affects performance and has deleterious consequences both on physical and mental health. How can you stay on course when pressure builds up?
Stress, where are you hiding?
To cut the root of the evil and make the hunt for the "bad"
stress, it is first necessary to identify the factors that come into play:   overloaded agenda, files that accumulate, delays too short, objectives impossible to reach ... Putting your finger on the manager (s) will already be a good start to understand the origin of the problem and work to solve it.
When stress begins to intrude on your privacy or significantly impact your health, it is high time to take action. Know how to recognize the signals that your body sends you, he is your best advisor. Abnormal tiredness, irritability, recurrent headaches or sleep disturbances should alert you and make you sound the alarm.
The virtues of positive thinking
In times of crisis, it is sometimes difficult to maintain calm. Fortunately, coping with stressful situations so as not to be overwhelmed can be learned.
Change your daily attitude: take a stand, trust yourself, relativize your mistakes and failures and their real consequences, because in the end, things are rarely as bad as you think in the heat of the moment. Taking a step back may even help you find a constructive response to the problem that is hurting you. Take the opportunity to take stock of your desires and your projects, an essential step to find a balance and a start of energy.
The importance of small pleasures
Stress management also involves a healthy lifestyle. Try to maintain a balanced diet, get enough sleep at your own pace, give yourself (real) breaks during the day to chat with your colleagues or get some fresh air for a few minutes.
Remember to regularly disconnect while playing sports and practicing the hobbies that you particularly like. If you work late at night on weekdays, make an effort to book a night of freedom a week, the minimum for sufficient breathing. Also limit the excitants: far from being your friends, tobacco and coffee consumed in excess increase nervousness.
Rely on crutches
Breathing exercises, meditation sessions, yoga, massages ... There is a panel of approaches and techniques called "soft" that will allow you to empty and relax. It's up to you to find the one that suits you best.
If the stress starts to settle down chronically and you feel unable to tame it on your own, do not procrastinate and seek advice from a health professional, who will give you the keys to help you regulate your symptoms. emotions, and finally let go.