Headline article
How to network effectively?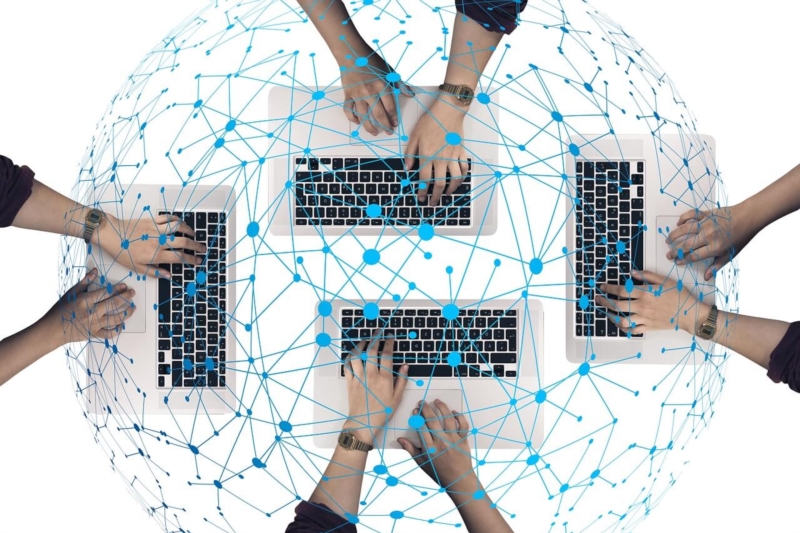 23 JANV. 2019
Do you dream of changing your professional world and creating your business? Mastering the art of networking will be essential to make your brand known and expand your network. Unfortunately, you are still unaware of the techniques that lead to success. Do not panic, here are the steps to learn how to grow and network effectively.
The importance of social networks  
Particularly sought after in the corporate world, networking is about building relationships in order to consolidate its networking. Sometimes intimidating, this socialization process is essential to refine a real business strategy . In other words, networking makes it possible to build up a list of contacts in order to benefit from the skills of each one of them. This collaborative approach makes it possible to exchange knowledge in the context of common interests.
As a result, the networker will be able to access real professional opportunities , especially in the B2B field. To create a business network, it is generally advisable to promote social networking. It is characterized by a strong presence on the sites to connect individuals in a social setting.
Social networks offer many advantages, such as amplifying an existing network based on similar interests. Social networking also remains an essential showcase for displaying its brand and spreading its values . The emergence of fully dedicated networks like LinkedIn has amply amplified this phenomenon.
Valuing a career path
Networking is above all a human adventure that is also established outside social networks . The networker should keep himself informed of the events organized in his field of activity.
Networking provides access to a large number of professional opportunities. It also makes it possible to make known its profile and to better position itself in the business world. For a manager, using networking will collect information about a job or an offer. A candidate can affirm his interest in a given sector and better position himself in the face of competition . For an entrepreneur, networking can help him communicate about his project and find collaborators with the same interests.
A good networker does not always stand out by the number of people assigned to his network. If a WAN is an advantage, the qualitative notion tends to take precedence over quantity. It is therefore not penalizing to have few contacts if they have a strong decision-making power.
To succeed in networking, the main quality is also to be patient. Indeed, the creation of a solid network can take between several months and several years.
The keys to the perfect networker
The ability to flourish in networking is not necessarily an easy process: some timid natures may find it difficult to develop relationships with strangers. To be a perfect networker, the first step will be to develop your sociability .
One of the major issues is to convey a positive image to make others want to collaborate with you and to know you. The maneuver is to heal his presentation and share a powerful and effective speech.
A networker must know how to target the right people and how to target the partners that are useful to his activity. The best way to integrate is to convey a playful character and a great ability to listen. Note that a good networker demonstrates an altruistic and voluntary approach. Indeed, he must not hesitate to advise others to maintain lasting relationships day after day.
These interpersonal skills are real assets in your sleeve to achieve your goals and develop a professional network of quality.
---
  READ ALSO  
Find all our practical guides services to professionals