Headline article
How to find a job that I like REALLY?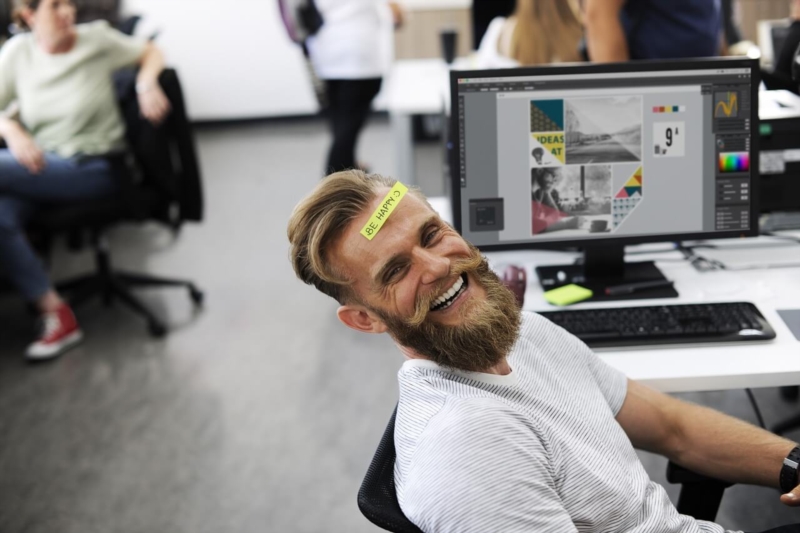 24 JANV. 2019
This is the question that many students ask themselves before starting their professional career or employees who want to leave an activity that does not satisfy them fully, and who are impatiently waiting for the weekend to escape their daily lives. The ideal job is one that allows you to flourish and feel at home. To achieve this, follow these tips and let your talents run free.
Identify your ambitions
What would you do to be happy? To find out what you want to do in life, the philosopher Alan Watts proposed to answer this question: "What would you do if money was not a problem?" Think about the work of your dreams and break down the different facets of this job to identify the aspects that inspire you.
Think about what makes you happy, what are the key points that you feel are important , then look for jobs that will make you feel the same. For example, if you are happy outdoors in the wild, prefer careers of geologists, rangers or lumberjacks. If on the contrary, you flourish in DIY or manual activities , the craft is perhaps what suits you best.
Then write down the advantages and disadvantages of this job in order to have a long-term vision of what your life might be like if you chose this career. Finally, consider your financial requirements. If your professional ideal does not allow a quality of life in line with your expectations, you will have to find alternative solutions or review your ambitions.
Put the odds on your side
Did you find the job you like? Before applying, search for positions in your area. Look at what the requirements are so you can answer them. Do not hesitate to go to the Internet forums to discuss with professionals in the field and identify the main qualities needed. If you need additional training to acquire the required skills , turn to the training organizations that will advise you to obtain the necessary certifications. For improve your resume and showcasing your skills, volunteering is a great way to get noticed by recruiters.
At a time when it is easy to multiply virtual contacts via social networks, prefer real meetings with people related to your interests. Register as a volunteer in associations, listen to conferences on your chosen field or go to trade shows that will allow you to multiply contacts and build relationships that can serve you in the future.
Pick up the job of your dreams
To make your dream come true, take initiative and be motivated . It may take time to get the job done, but it is important not to give up and continue to believe it. Do not hesitate to multiply the applications. Go to forums for employment, look on specialized sites and go direct businesses spontaneously.
In addition to a relevant resume, it is important to be able to make sure you have good references . Avoid talking about jobs that are not related to the position you are interested in today, choose people who will be able to recommend you and praise the merits of your work. If all goes well, you should not be long in coming for a job interview.
You need to do everything possible to prove that you are the ideal person for this job . You must not neglect anything at this meeting. Appropriate dress code and good preparation are the key words to succeed in this momentous step of your new professional career. Practice answering any questions you might have and show your interest in the job by asking a few well-phrased questions.
With these tips, you have the main assets to put the odds on your side in the search for the job of your dreams. Do not forget that perseverance and motivation are principles to be applied on a daily basis so that you can access a position that will fill you and give you complete satisfaction.
---
  READ ALSO  
Find all our practical guides job and training