Headline article
Osteopathy in business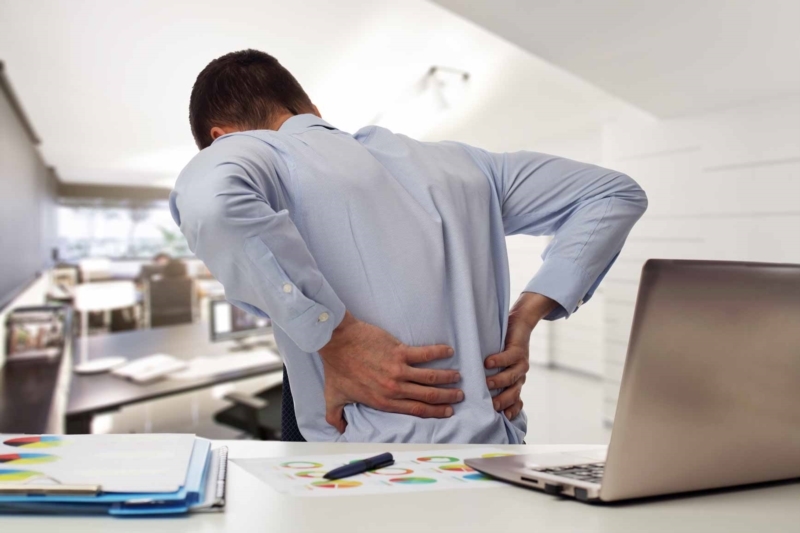 December 3, 2019
When you choose to trust an osteopath, you prioritize the health and well-being of all your employees who implement the know-how of your company. Osteopaths are more and more present in the workspaces.
Daily work requires performance, concentration and energy, as well as the mobilization of all physical functional abilities. Based on this observation, the presence of painful symptoms and musculoskeletal disorders (MSDs) is not compatible with professional diaries. To try to avoid these disorders and the stress of their employees, companies are increasingly using osteopaths .
What are musculoskeletal disorders ?
Musculoskeletal disorders have a significant impact on the business. These are the first cause of occupational diseases. MSDs are abnormalities that affect structures around the joints:
Joints : back pain, lumbago, neck pain, limb pain
Muscles and muscle tendons: tendinitis, inflammatory diseases of the elbow (epicondylitis, ...), etc.,
Nerves: sciatica, cruralgia, cervico-brachial neuralgia, etc.
Blood vessels: headaches, migraines

Ergonomics of the workstation
Osteopathy is a manual therapy using gentle techniques. The osteopathic treatment allows the equilibration of the posture by promoting the tissue mobility of the body.
It also improves the well-being of the company, which increases employee performance and productivity, and provides a favorable environment for the overall health of employees within their company.
An osteopath is the ideal person to guide you on the right actions and proper postures to adopt. It can intervene directly in different workplaces, whether in offices, factories or sales outlets. Sedentary work is one of the first causes of MSDs.
The benefits of osteopathic follow-up for the company
A decrease in absenteeism and costs related to work stoppages;
Improved social climate and team cohesion;
Employee valuations
Benefits for employees
The reduction of pain directly related to work
A better mindset of employees
Improving hierarchical relationships
Recognition of the non-compensation employee
A reduction of stress and professional stress management