Headline article
Good plans to save on your bank charges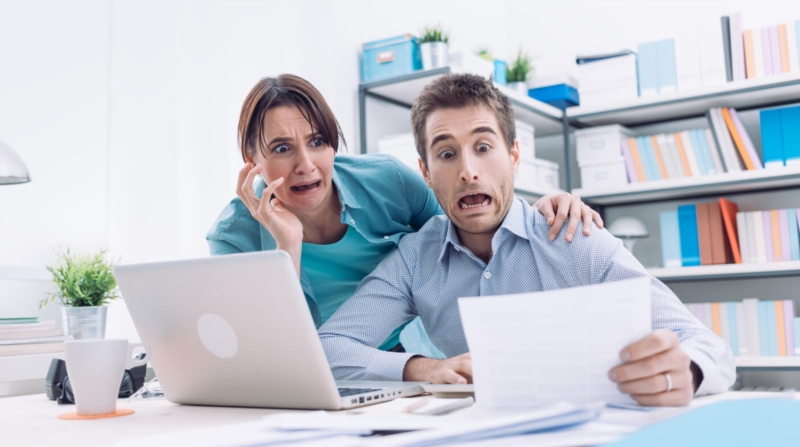 We all have at least one bank account and one payment card to carry out our daily transactions: purchases, receipt of wages, withdrawals, transfers ... However, in order to access these services, banks systematically charge fees that consumers sometimes have difficulty deciphering. These small amounts accumulate and end up hurting the wallet. Through this article, learn more about the nature of these bank charges and learn how to reduce them.
Bank charges: what do they cross?
To be able to save on debtor fees and amounts, one must first understand what it is , because the concept remains unclear for many of us. Here is a summary list of the main types:
• Current account and / or savings fees (monthly, quarterly, semi-annual, or annual);
• Annual fee for the provision of a debit and / or credit card;
• Cash withdrawal or payment fees;
• SEPA or SEPA credit transfer fees;
• Fees related to other services: online banking, request for bank statements ...;
• Overdraft taxes: single commission and interest rate.
Each bank, whether traditional or online , offers different rates. This is why it will be interesting to look in detail at the offers and compare point by point the banks.
A research focused on previously selected criteria
In fact, there is not really a cheaper bank than the others, because if one offers a competitive service, it is unlikely that it will be the same for all the others.
This is why, as a first step, it is relevant to determine what are your search criteria so that you can then refine your price study according to your own and determine the bank that will best match your banking profile.
Taking stock of your situation and how you use your bank accounts on a daily basis will help you select the bank, the formula, and the most appropriate card for you. Do you travel abroad often? Remember that the costs for an expenditure outside the euro zone can be relatively high. Do you make regular transfers? Occasional, they can be paid when the request is made in agency.
Online comparators to make your job easier
You can fully consult the flyers and rates of each bank to enjoy the competition. Nevertheless, to facilitate the comparison of the many offers on the market, there are very effective online comparators.
Recently, the Financial Sector Supervisory Commission (CSSF) wanted to make banking fees more transparent and set up a tool on its website to allow everyone to access a comparative table. It shows the main characteristics of the most used banks in Luxembourg, and is updated every month.
A virtuous behavior
Finally, our last tip will be to adopt daily "good practice" for the management of your bank account and very carefully study your bank statements to quickly detect any anomaly or error of the bank.
Concretely :
• Always make sure you keep a minimum amount on your account so you never have a deficit. This will prevent you from being denied a card and additional overdraft taxes, such as NSF fees or agios, in addition to commission fees. For this, do not forget to regularly check your balance, whether online, at the counter or at the ATM. If you are a spendthrift, plan ahead and negotiate an authorized overdraft, or impose a limit by preferring an anti-surpass card.
• To join this first point, avoid occasional transactions such as the payment of large amounts of money in a hurry, because they are always more billed than regular and recurring transactions.
• Insurance, notifications by post, checkbooks ... Are the banking options you currently have all useful? If the answer is no, ask your banker to disable them, and keep only the ones you need, this will greatly reduce commissions.
• Be careful not to leave your account unused to avoid paying inactive account maintenance fees.
• Finally, it is sometimes possible to negotiate certain prices with your banker if you feel that you are overcharged, especially if you are a loyal customer. Some profiles (students, young active people, seniors ...) can also benefit from advantageous promotional offers.
-------------------------------------------------- -------------------------------------------------- -------------------------------------------------- ----
Read also :
>7 questions to ask yourself before choosing a bank
Posted on November 12, 2018.