Headline article
9 reasons to carpool in Luxembourg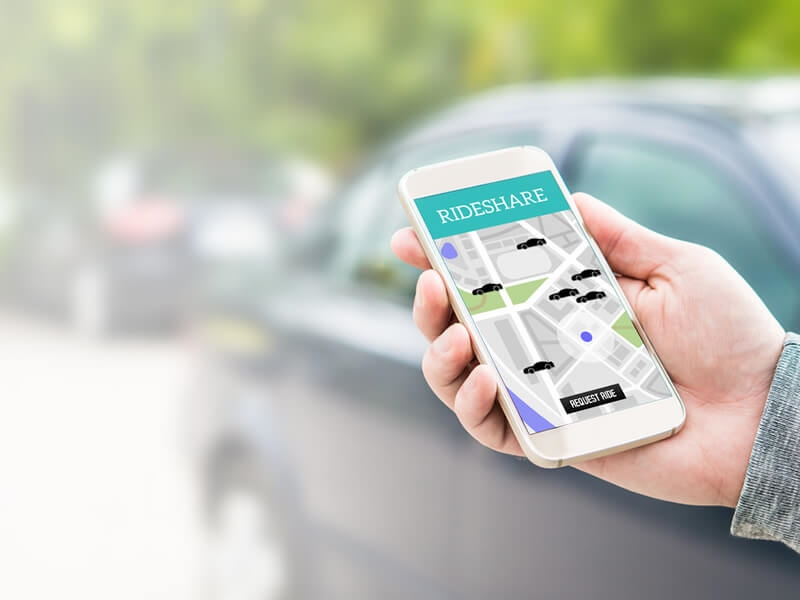 Make trips with other people, that we do not necessarily know, it speaks to you? If this is not the case, be aware that carpooling has more and more followers! This alternative mode of transport is sometimes a matter of personal initiative, but there are many sites that put passengers and drivers in contact. Its advantages are in any case numerous: to convince you, you are given 9 obvious reasons to give in!
It's good for your wallet
Whether you are a driver or a passenger, you will see your expenses melt like snow in the sun since they will be divided between the different people in the vehicle.
According to a study conducted by LeasePlan in 2016, owning a car in the Grand Duchy costs each month a little over 500 euros to its owner . This amount is around 538 euros for Belgians and 476 euros for the French. By rolling several, you will be able to cover these costs (gas, toll, wear, ...), or at least some of them.
Of course, the more the journey is important in number of kilometers, the more you will have to pay money if you want to be transported. On the other hand, it will remain much more economical than if you used another means of transport. Take the example of a Luxembourg-Paris trip, which you book at the last moment. On carpooling platforms, you can find a one-way ticket for an amount ranging from 25 to 30 euros, while a last-minute train ticket will cost you more than 100 euros. Given the difference in price, your choice will be made quickly!
Home-office trips can also be car-pooled, so some of your colleagues live close to your home. Do you drive at four? Two options are available to you : you divide expenses into four, or you can opt for a rolling principle. So every week, one of you four takes his car to transport the others, and so on. In this case, a financial contribution is not necessary.
This is not especially dangerous
If you know the people you are moving with, there is no risk at first because they are familiar to you, so you trust them.
On the other hand, do you travel with people you have never met before? Rest assured, you do not risk much, especially as before , before you engage, you can communicate with your fellow messengers or phone : without giving in to panic, it is better to take a few precautions.
You will see that some sites and applications work with a star rating system, which allows you to view ratings received by people with whom you spend a long time.
To ensure maximum safety, and if you are the driver, you can ask your passengers to show you their identity card.
 
It's environmentally friendly
Each year, a car consumes between 2 and 3 tons of CO2 . To reduce this, there is an implacable logic: the more carpooling will be anchored in habits, the more the roads will be cleared, which will reduce greenhouse gas emissions.
In Luxembourg, each car on the roads carries an average of 1.2 passengers. In other words, carpooling is not yet legion in the country. To make it an "eco-friendly" nation, and see the pollution decrease, it is necessary that the manners evolve.
With this in mind, this month, an application prompting it must see the light of day. His name: Co-pilot , as François Bausch, Minister of Sustainable Development and Infrastructure, has said .
As announced, it will not be an umpteenth carpool platform, but a system similar to Uber . Concretely, each user will be geocalised and the drivers who will pass not far from them and who will have room in their vehicle will be able to manifest to transport them.
 
It disengages traffic
This is true if a large part of the motorists carpool. Here too, it's mathematical: at least there will be cars, at most the trips will be fast. Admit it would be paradise, especially at peak times! Because if it is already the galley now, know that it's not going better with time: by 2030, in the Grand Duchy, it is expected that the population will make a good 40%, and that the percentage of cross-border workers will increase by 20%.
It should be noted that, in order to make the traffic on the motorway linking the south of Belgium to Luxembourg more fluid, carpoolers (a minimum of 4 per car) will have the right to travel as early as 2018 emergency , which will be exclusively for them during peak hours: so it's all bonus for those who opt for this system. 
 
To spend nice moments
Traveling from Luxembourg to the south of France? A long trip such as this one is still much better to spend with many, especially as those who opt for this mode of transport are generally sociable and open to discussion!
By carpool, you will meet multiple profiles: it is therefore an opportunity to meet individuals whom you would never have crossed the road . Who knows, you may be able to make new friends, but also a stock of stories that will liven up your meals with family or friends.
By searching the net, you will see that there are even some specialized sites that connect passengers and drivers with similar interests. This is ideal if you want to meet people with whom you share similar passions.
Even for short trips, you will find that doing the road with your colleagues is nice, especially as you discover them in a different context than the job. You will have the opportunity to know them in another light, and why not create strong links with some.
It's handy for getting to hard to reach places
When you do not have a vehicle, it is sometimes difficult to move to certain places, because inaccessible by public transport . So carpool remains, which is the only solution.
What's more, very often, the driver will agree to make a detour (within reasonable limits of course), to bring you closer to your final destination.
 
This is the solution when public transport does not roll
During a strike, it is difficult to organize your trips! The solution is simple however: carpooling. Thanks to him, you will arrive at your destination without glitches!
When there are problems on the rail, whether from France or Belgium to Luxembourg, you will also see that cross-border workers generally show support, those with a car providing places to those having no way to move.  
 
In order to relax
A Friday night, after a week of intense work, you must take the direction of northern Belgium for the wedding of your cousin? Rather than risk an accident due to fatigue or falling asleep at the wheel, finding a carpool as a passenger will allow you to rest and not having to pay attention to the road. Better, you can even take a nap ... What to get in shape at your destination!
 
It increases your level of attention
As a driver, when people are transported, there is evidence that people tend to pay more attention to driving. Good news, the risks of having an accident are therefore lower.
Nevertheless, if along the way, you feel tired you win, you can consider passing the wheel to one of your companions so that it relays. In this case, it is better, beforehand, to inform your insurer that you are carpooling, and to see if you are still covered if your carpooler causes an accident . 
 
>> Your vehicle needs to undergo some revisions before taking the road? Find a professional who will be able to carry out this maintenance on EditusTel!