Headline article
Post confinement: what if we reinvented our home?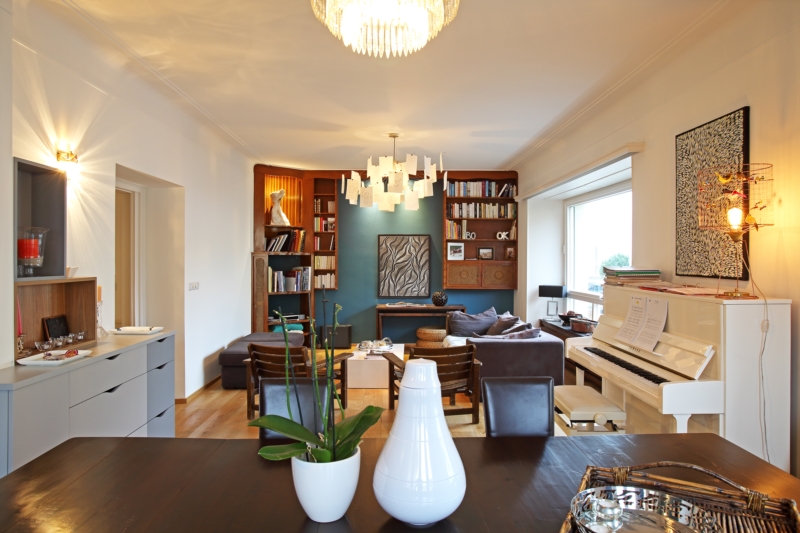 After having spent long weeks confined in his apartment or his house, many have realized that it would be interesting to modify their living space… Between a modification of our daily needs or the adaptation of our environment, discover today how to reinvent your home.
The pandemic phenomenon; the trigger
The health crisis that we are still going through has literally changed the way we operate on a daily basis. Indeed, we have first of all profoundly changed our relationship with work, in particular with the development of teleworking and much more, changing our relationship with our family and our way of living in our home .
Forced to have to adapt to continue to live in the best conditions, we have had to reinvent our way of life on a daily basis, despite ourselves. And the surest thing in all this is that our interiors have more than yesterday their role up to date.
Because yes, you are not the only ones to have already thought or even already modified the arrangement of your rooms during this period of confinement. Our living spaces that we once blessed or hated now play an even more important role in our daily lives. It thus becomes essential to put the house back at the center of concerns and to transform our living spaces into places of dreams.
Towards a change in needs ?
Nowadays, when we spend more and more time in our accommodation due to recent events, we have unconsciously changed our housing needs . While for some the space and comfort of the property were only secondary criteria a few months ago, today they have become quite the opposite.
Indeed, it is now essential to define the real needs that we want on a daily basis for our housing. And only you are able to know what will promote and develop your comfort of life .
It could therefore be the protection of your home with various insulation work and the reduction of your energy consumption, the development of the comfort of your home with fittings and the expansion of your property or even work the privacy and conviviality of your interior thanks to a small makeover or a major modification.
How to adapt to the house ?
There is currently no predefined template that will allow you to ideally adapt your home or apartment. However, the best adaptation of your habitat will be created by designing multipurpose spaces where you feel good, while taking care to preserve private spaces for everyone.
For this, it will become very important to stick your interior as close as possible to your imagination by creating spaces that resemble you and where you will feel good. More concretely, whereas before everyone wanted their personal space, we are now moving towards the creation of family and sharing spaces. So think about the creation of exchange areas and no longer isolate yourself in your room.
It will be interesting here to create places to meet over a drink, read or play together, whatever the age. This could also involve the creation of storage in your living room to store your board games or quite simply by the acquisition of a beautiful game table to invite sharing and exchange.
Since the end of confinement, the development of the quality of life has become one of the main resolutions of many households. Developing new layout ideas, room by room, however, remains a complicated task to do alone. In order to perfectly occupy your space and better reclaim your home, Enlarge the Habitat is the ideal partner to support you in your renovation project .