Headline article
Tart-Tatin recipe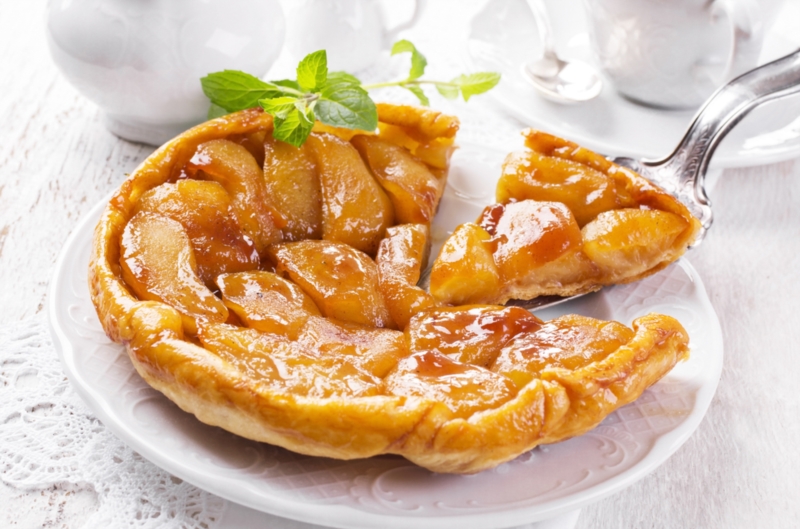 5 apples
100gr of sugar
50gr of butter
1 shortcrust pastry
1 tablespoon cinnamon
Utensils :
1 cake pan
1 saucepan
1 wooden spoon
1 oven
Recipe :
Peel and slice the apples, then set aside.
Prepare the caramel: Melt the diced butter in a saucepan, then pour the sugar. Cook over low heat for 5 min without mixing. When the mixture starts to brown, add the cinnamon and mix.
Add the apples to the caramel and mix everything.
Butter the bottom of the cake pan and add the caramelized apples.
Cover with the shortcrust pastry.
Bake for 25 minutes at 210 ° C (thermostat 7).
Serve warm with a scoop of vanilla ice cream.