Headline article
Spring fruits and vegetables are inviting on the markets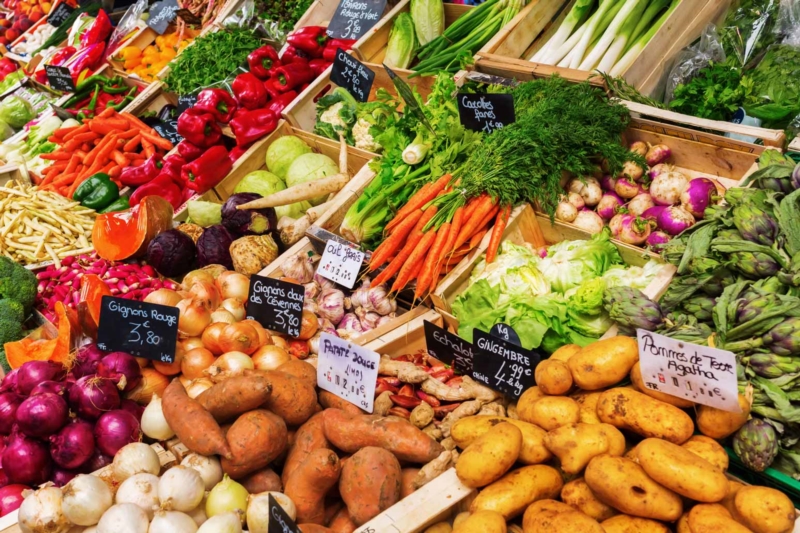 (Photo: © Shutterstock)
04 APRIL 2019
Reading time: 1 min
The sun is pointing the tip of his nose, and with him the desire for freshness and lightness. What fruits and vegetables glean on the market stalls in this season or your first and to slip into your basket?
The fruits
Lawyer
Banana
Lemon
Passion fruit
Kiwi
Litchi
Mango
Orange
Grapefruit
Papaya
Apple
Rhubarb
The vegetables
Garlic
White asparagus
Beet
Carrot
Celery
Chervil
Cabbage: cauliflower, kohlrabi, red cabbage, green cabbage
Cress
Echalte
Endive
Spinach
Fennel
Bean
Morel
Turnip
Nuts
Onion
sorrel
Parsley
Pea
Dandelion
Leek
Greedy peas
Radish
Salad: batavia, curly, lettuce
Where to buy good products?
Since March 20, Glacismaart, the largest market in the country, is back in Luxembourg. It will be held until November every 3rd Sunday of the month, from 10h to 17h, on the field of Glacis. Seasonal fruits and vegetables, but also flowers and plants, textile vendors, secondhand space ... You will find everything you need to do your shopping.
For those who are far from the capital, many fresh, weekly, bi-weekly or monthly markets are held throughout the country and showcase local products and goods: Diekirch, Esch-sur-Alzette, Dudelange, Ettelbruck, Kayl, Mamer, Bettembourg, Schifflange ...
You can find the list of municipalities concerned and all the practical information (days, times, places ...) in the markets agenda available on the website of the Luxembourg Federation of Markets.
Fine charcuterie , special breads,fresh eggs,fish and shellfish ... The traders and craftsmen of Luxembourg are masters in the art of sublimating the products of the soil.  
---
  READ ALSO  
Find all our practical cooking guides and our gourmet recipes