Headline article
Recipe: ultra-soft Carnavid fritters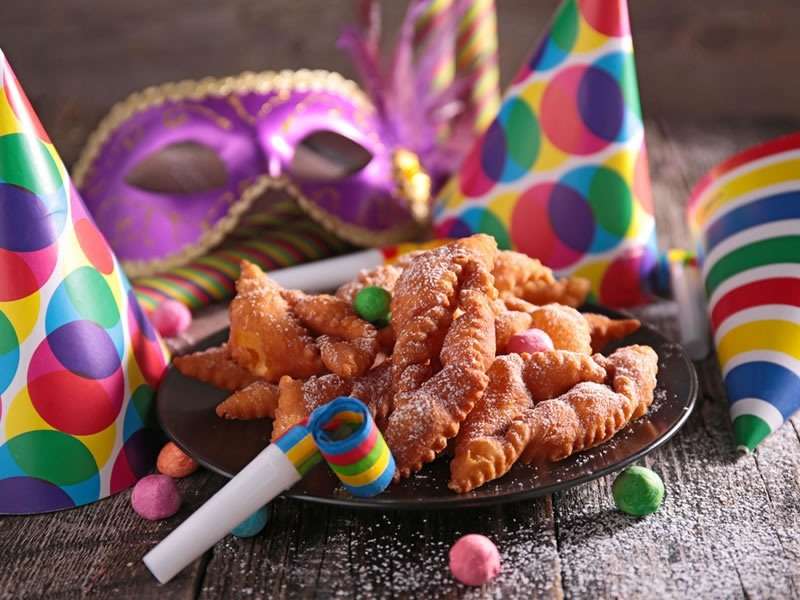 UPDATED MARCH 13, 2019
The Carnival period is synonymous with verwürelter (donuts) in Luxembourg, a true tradition in the country! We give you our recipe, which will delight both children and adults.
Verwürelter are donuts in the form of knots and were originally prepared in the Grand Duchy for Mardi Gras.  
Easily available in bakery and pastry, and this throughout the year now, it is quite possible to make them at home: a very nice activity to do with children during holidays!
 


500 gr. of flour
80 gr. sugar
80 gr. soft butter
20 gr. fresh yeast
170 ml. of milk
2 eggs
1 pinch of salt
Oil for frying
Heat the milk . When it is lukewarm, pour it into a container and crumble the flour . Let stand 10 minutes.
In a large, deep dish, pour sifted flour. Add sugar , butter , yeast , eggs , salt , and milk with yeast.
Knead the dough until it becomes soft, then shape a ball. Let stand for two hours until doubled in volume.
When the dough is lifted, spread it on a floured surface so that it is 1 cm thick.
Cut strips that are 10 cm long and 3 to 4 cm wide.
Shape the knots , and let them swell for an hour.
Fry the donuts in the oil . Return them constantly during cooking.
Drain the donuts with paper towels and sprinkle with icing sugar.

---
  READ ALSO  
Find all our practical cooking guides and our gourmet recipes