Headline article
See Mudam and come back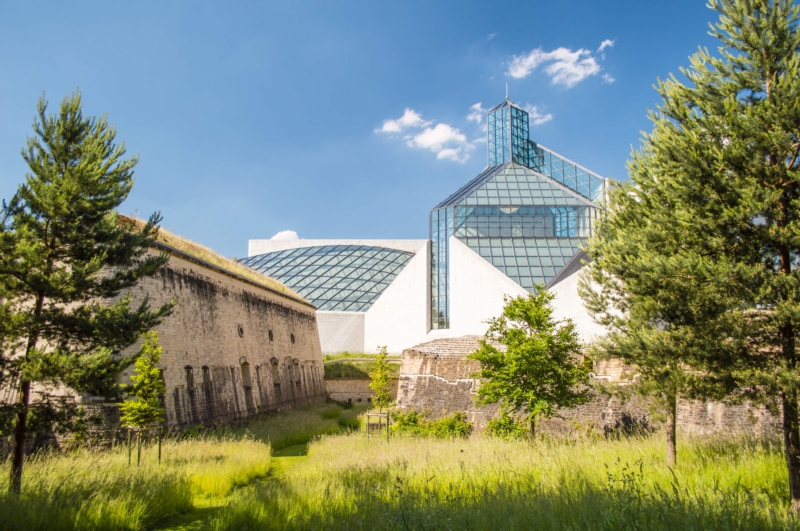 MAY 20, 2019
Last Saturday was the European Night of Museums. In Luxembourg, the event is declined each year under the name " Luxembourg Museum Days " and allows visitors to discover for free about forty museums of all kinds.
And we do not know about you, and if you had the opportunity or not to enjoy it (we hope!), But we really liked it. To such an extent that it made us want to perfect our "culture G" very seriously , just to impress everyone in the evening ...
But if, like us, you are completely new to the subject and tend to lose your Latin there, we can not advise you too much to play safety by starting your marathon with the Mudam (Museum of Modern Art Grand Duke Jean), whose fame makes it one of the most visited of the capital.
A self-judged choice all the more appropriate as the building was designed by Sino-American architect Ieoh Ming Pei , also designer of the Pyramid Louvre, who died just a few days ago.
For a beautiful rediscovery in the form of tribute, so!
Did you like the visit? Say it on Editus!
---
  READ ALSO  
Join the community "Culture and leisure"!