Headline article
Waste recycling: what rules in the office?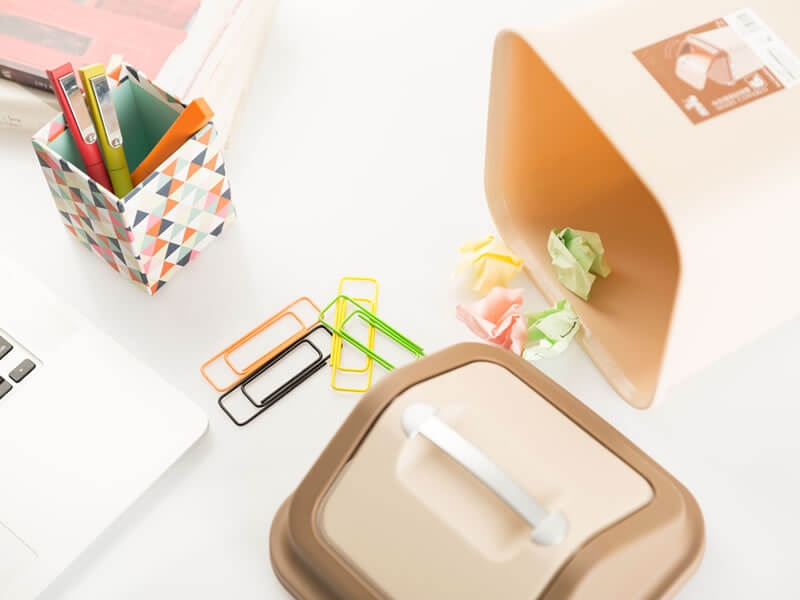 While recycling is important in the home, it is often less the case in business. Do you want to start? Here are some tips for organizing effective recycling at your workplace.
Luxembourg laws concerning waste management
In Luxembourg, there are specific rules to be respected for packaging waste: businesses must recycle or value them. In addition, they have the obligation to take back those for which they are responsible as a supplier or producer.
Packaging managers are responsible for recycling at least 60% , or to recover (material recovery in the case of recycling or energy recovery) at least 65% of the total weight of glass and paperboard packaging. This figure is 22.5% for plastic and 15% for wood.
The supplying companies must also inform their customers of the systems put in place for the recycling of their products . To ensure the recovery of waste , they can insure it themselves, or go through an intermediary: Valorlux is the only organization approved in Luxembourg that can meet the requirements of the law.
 
The rules that can be put in place to complete these laws
In addition to the rules that you are forced to follow, there are also those that are imposed on you. You can, in a CSR approach (corporate social responsibility), optimize the recovery of waste . The rules concerning recycling are very complex, so first of all you need to inform your employees of the ones you want to put in place. They must be written and placed at strategic points. For example, put them on top of the bins.
Use specific bins to sort your waste : one for paper, one for plastic, one for metals, etc. And why not also use a composter or vermicomposter for your household waste?
At the coffee break or meeting, the plastic cups pile up quickly and create a lot of waste . To reduce plastic consumption , put on porcelain cups and stainless steel spoons. You can wash them after use and reuse them later. Similarly, reduce your plastic consumption by minimizing the packaging of your products. You can also opt for another type of packaging, more environmentally friendly, such as recycled cardboard or glass.
Likewise, think about your paper consumption . Choose to print only if necessary (you can use electronic signatures for your contracts for example) and double-sided. If there are still documents printed on one side, use the blank side for your drafts.
Also remember to use recycled paper for printing your documents. It is now available in all forms and all colors, so exit old clichés about it: it does not stuff the printer, is not more absorbent than ordinary paper, and is of very good quality.
Learn about the laws in force, use specific bins , composters and think about its consumption of paper and plastic: now you have all the keys in hand to organize in the office a high-performance recycling system.