Headline article
Pension insurance for small business owners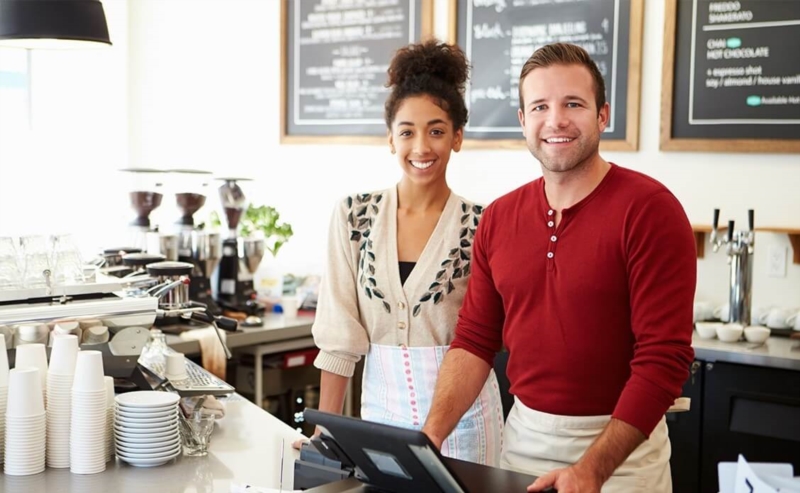 (Photo and illustrations: © Shutterstock / Bâloise Assurances)
07 FEV. 2019
In Luxembourg, SMEs ( small and medium-sized enterprises) play a major economic role, by their number but also by the diversity of the sectors they cover. According to the Ministry of Economy, some 32,000 SMEs employ 210,000 people, more than half of all domestic employment! Let's look in more detail at all these professions.
crafts
Let's take the craft to start: we think of course all trades carried out by artisans in food, mechanics, personal care (hair, beauty ...) but not only.
The craft industry also includes the actors of the new building construction, as well as the renovation : two very dynamic sectors that cover trades, maintenance specialists, electricity, façadiers, painters ...
In total, some 6,900 SMEs are listed by the Chambre des Métiers in 120 different specialties! However, most of these entrepreneurs need professional liability insurance for the damage they would cause to customers or third parties during the professional activity but also, if they have an office or business premises, insurance against fire, water damage, storm and hail ...
This is where we find the players in the construction industry who will have very special needs in terms of insurance: All Construction Risk, RC and Decennial Warranty. Finally, this sector has many SMEs with a fleet of professional vehicles (vans, cars ...) who are therefore seeking adequate fleet insurance.

Trade
According to Statec, there are more than 7,500 stores across the country. Even if the sector suffers from the competition of e-commerce, it has engaged a real digital mutation in Luxembourg (we think of the "Go Digital" initiative of the Chamber of Commerce, the WeDo.lu platform of the craft industry but also at "Letzshop" which targets between 300 and 500 shops online!).
Despite their diversity, the same types of insurance often come back for merchants: Civil Liability, Breakdown of machines, Loss of exploitation in case of disaster ...

The Horesca
In addition to this sector is the Hotel and Catering sector, which includes more than 2,800 companies and employs 20,000 people in Luxembourg according to the umbrella federation HORESCA. Its market is also growing, the mark of 3 million overnight stays having been reached in 2017 according to VisitLuxembourg. The needs of these sectors typically revolve around the protection of premises and buildings against theft and fire, kitchen fires, electrical damage, but also the RC towards their customers and other third parties as well as the operating loss.
And retirement side   ?
If the bosses of SMEs could subscribe to a supplementary pension scheme provided that the scheme is extended to all their employees under similar conditions, they may from January 2019 contribute to a supplementary registered pension scheme for the self-employed.
In fact, the draft law 7119 on supplementary pension schemes confirmed the possibility for independent bosses of SMEs to to set up a supplementary pension in a supervised way. This is why craftsmen, shopkeepers, hoteliers and restaurateurs will soon have the possibility of subscribing freely to pension plans to secure a supplementary pension. What if we told you that this scheme has great tax advantages? 
Find all the information about our complementary pension scheme for independent onbaloise.lu/rcpi
This content is brought to you by Bâloise Assurances

---
  READ ALSO