Headline article
4 reasons to use a cleaning company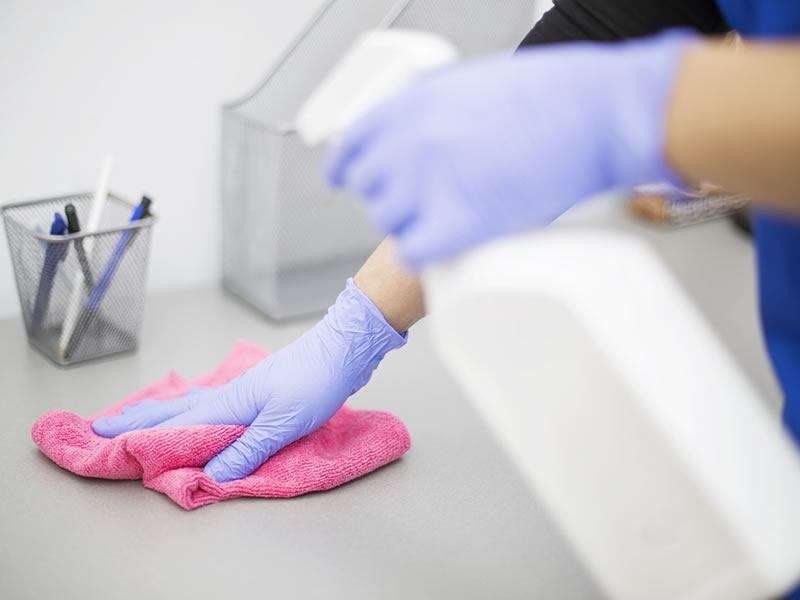 In a company, cleaning offices and other premises is essential for all employees present to feel good. Therefore, it may be interesting to use a specialized company to clean your TPE or SME. Editus offers you the advantages!
Cleanliness experts
The professionals in charge of your workplace will be able to carry out, beforehand, a precise list of the various tasks to be carried out (cleaning floors, toilets and common areas, dusting furniture and computer equipment, emptying bins. , etc.).
A census of the work to be done is necessary so that, once at work, their work is effective and carried out methodically.
Capable of treating any type of surface, a specialist of the profession will take care of your parts in the rules of the art since it is familiar with the norms relating to the hygiene and the cleanliness.  
What's more, the risk of deterioration is further reduced when you entrust this work to qualified personnel who know how to use and handle the cleaning products , especially the most chemical ones, which can cause health problems and burns.
Time saving
By trusting a specialized company, the work will be done more quickly than if you entrust it to someone from your company, which may not be the main job.
A person with specific skills is therefore a plus, especially as the equipment it will use will be more suitable for a thorough cleaning.
Pro equipment
In places like small and medium-sized businesses, the surfaces are often not gigantic. The majority of tasks will therefore be most commonly done by hand. Nevertheless, they will be with products perfectly adapted to the soil and the materials present in your home.
The equipment of an external service provider is also more advanced than what you may be able to use: thus, an industrial vacuum cleaner will be more efficient than a vacuum cleaner that you can get.
It's all bonus for you: no equipment is to buy, so your investments are limited.
An offer that adapts to the demands of the company
From one company to another, depending on the size of the premises, the frequency of cleaning will of course vary . It's up to you to see, with the professional you will have contacted, if it is essential to go to your home one or more times a week.
You will also see with him the tasks that must be carried out regularly (eg the cleaning of the kitchen area and toilets), as well as those that can be performed at a certain interval (eg window cleaning ).
If you would like to use a specialized company to clean your company, do not hesitate to contact a sector expert who will come to visit your premises and draw up an estimate.
This article was created in partnership with Lacpa Cleaning Service