Headline article
Choose your tie to avoid the wrong dress!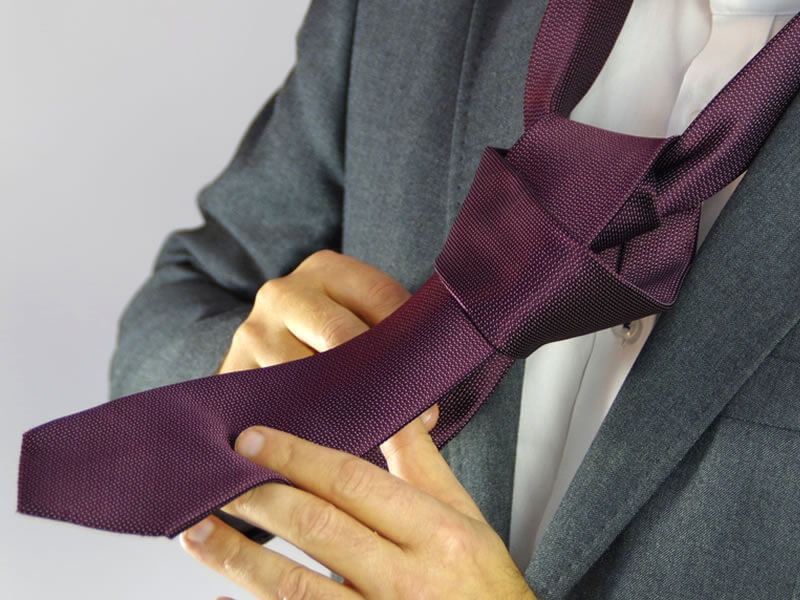 Wearing a tie is part of your daily life or, on the contrary, you only wear one on rare occasions? Anyway, here is some info to know which color to privilege under what circumstance.
As the saying goes, tastes and colors are not discussed. However, sometimes, it is better to avoid certain tones and combinations considered dubious. Your outfit should be consistent, and your tie in tune with it. Although combine and associate, you will see, is almost an art!
Because to select a tie lightly, it's out of the question! This could indeed reveal a bad image of you. You will see, its color will be important! Some even analyze your personality based on it.
 
The right tie according to your shirt
This is the basic principle to respect! Do not do the opposite, it is then the disaster (almost) assured: you will see that it will be much easier to dress if you do it!
In general, your tie should be much darker than your shirt , to bring a contrast. However, it must be clearer or the same as your costume. To avoid making a mistake, it is best to have at your disposal a dozen ties. This is especially important if you wear it daily.
 
The plain tie, the passe-partout model
By opting for this one, it's hard to deceive you. Which is not always going to be the case if you choose a pattern with patterns.
The discrete patterns , composed of fine stripes , peas or tiles , pass again. But those who are imposing, as well as drawings of all kinds, are to be avoided: completely kitsch, it will not put you in value, and we risk, moreover, to talk about it for many more months.
 
What color then?
The easiest tones to combine are blue, gray and brown. It will be the opposite for those who are alive.
It is with a white shirt that you can afford to wear any of them. The perfect combination, if you are unsure of yourself? Associate him with a navy blue tie .
This color evokes self-confidence and professionalism. You will notice that it is generally worn by businessmen. Know in any case that it is an excellent choice, both for professional and private events. It goes particularly well with a gray, brown or black suit .
Speaking of black, it is better to avoid this color in everyday life, it is much too dark. Keep it only for special occasions. And if you want dark, turn to gray instead.
 
For fall and winter, set your sights on brown . It is synonymous with discretion and simplicity. You may think it's a dull color, but it depends on what you associate it with: thus, the rendering will be at the top if you select a white, light blue or pastel pink shirt to go with.
Regarding orange and burgundy ties , they are particularly well suited to light blue shirts.
 
Easier to wear in summer, because synonymous with sun, the yellow tie . Often associated with the happy and creative people, it is especially for men with matte skin. Less obvious to combine, wear it with a white shirt. On the other hand, it is to be avoided, especially if it is bright yellow, for the crucial meetings or during too serious occasions.
Moss green and fir glass are extremely trendy! Synonyms of serious, these colors are to wear during cold seasons, because dark, and with a white shirt. As for the apple green, it is better to wait for the return of the sun and the heat to put on it.
 
>> This article could also interest you: how to choose your tie?