Headline article
National holiday 2019: the program hour by hour!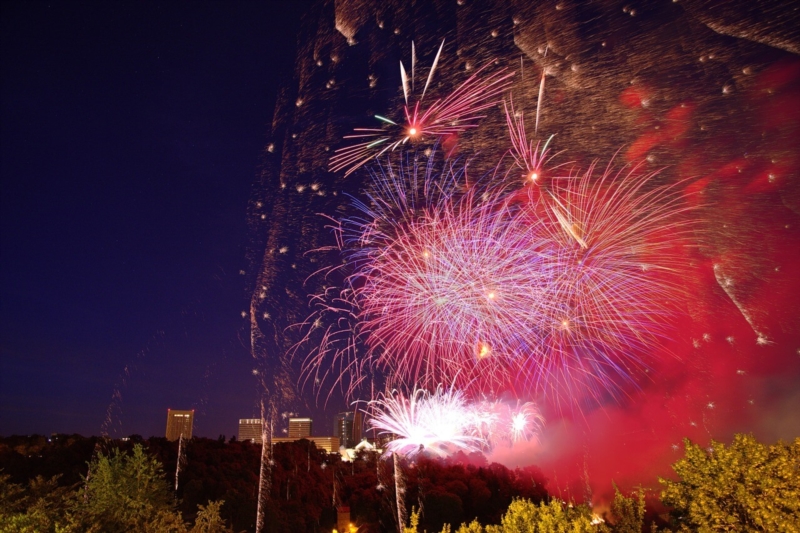 (Photo: © Pixabay)
JUNE 20, 2019
Reading time: 2 min
Saturday the 22nd and Sunday the 23rd of June, the capital will celebrate with dignity the National Féierdag! Between official ceremonies, free outdoor concerts and fireworks, what are the highlights of the weekend and how best to organize your course to not miss anything of the festivities?
Celebrations will start on the eve of National Day , starting June 22nd. They will continue uninterrupted for two days.
Saturday, June 22:
16h: solemn relief of the guard.
Where is it ?
In front of the Grand Ducal Palace.
18:30: beginning of freeconcerts , which will follow a good part of the night.
Where is it ?
William II Square for the main stage and throughout the city: Place d'Armes, Place de la Constitution, Theater Square, Place des Bains ...
9:20 pm: Departure of the procession of the torchlight procession.
Where is it ?
From the Red Well for an arrival on rue Origer, with a passage in front of the tribune of honor.
Where is it ?
The fireworks are fired from the Adolphe III bridge. For a breathtaking view of the show (17 minutes of wonder!), Head for the neighborhoods Hollerich and Gare, the Place de la Constitution or Boulevard d'Avranches.
Sunday, June 23
10 am:official ceremony in the presence of the Grand Ducal family.
Where is it ?
At the Luxembourg Philharmonic.
11 am:Shooting of Honor 21 gun in honor of the Grand Duke.
Where is it ?
At Fetschenhof.
12h: taking of arms and military parade.
Where is it ?
At Kirchberg, avenue JF Kennedy.
4.30 pm: traditional Te Deum hymn.
Where is it ?
At the Cathedral Notre-Dame.
All day, from 10h to 18h   : the "Spillfest" is back! An annual favorite children's event, this big free games party will offer musical entertainment, fun and informative workshops and snacks.
Where is it ?
Onthe "Kinnekswiss".  
Getting around Luxembourg City
The transport network will also adapt to the event, since all public transport will be free at national level on 22 and 23 June.
In particular, CFLs will strengthen their night-time offer and offer an additional night train service to facilitate travel between the different sites.
Special measures for people with special needs will also be set up by the City of Luxembourg to promote accessibility.
Consult the detailed program and all the practical information
---
  READ ALSO  
Join the "Culture and Leisure" communityand find even more thematic content!