Headline article
8 golden rules to choose your wedding dress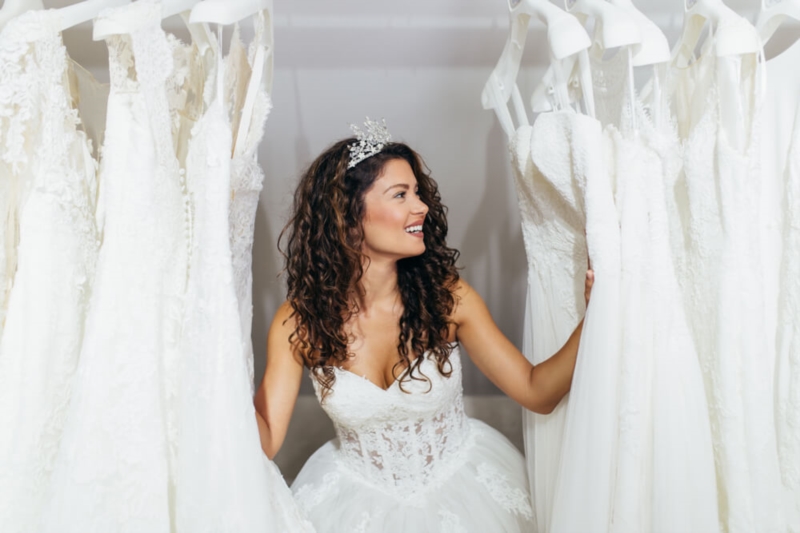 You dreamed about it since you were little, the moment has finally arrived! In order not to commit fashion faux pas the D-day, some councils are to be taken into account to be resplendent and to turn all the heads.
The first thing to do is to set a maximum budget and stick to it, whatever it costs you. Impose this discipline and do not try expensive dresses, which may distort your impressions and make you leave disappointed with your fitting session. This basic principle being laid, these 8 recommendations will allow you to make your choice with confidence.
1. Ask people you trust to come with you
Be accompanied by one or two people who will give you an objective opinion when you try the different models of selected dresses.
Choose people whose tastes you like and who will not fail to share their thoughts constructively.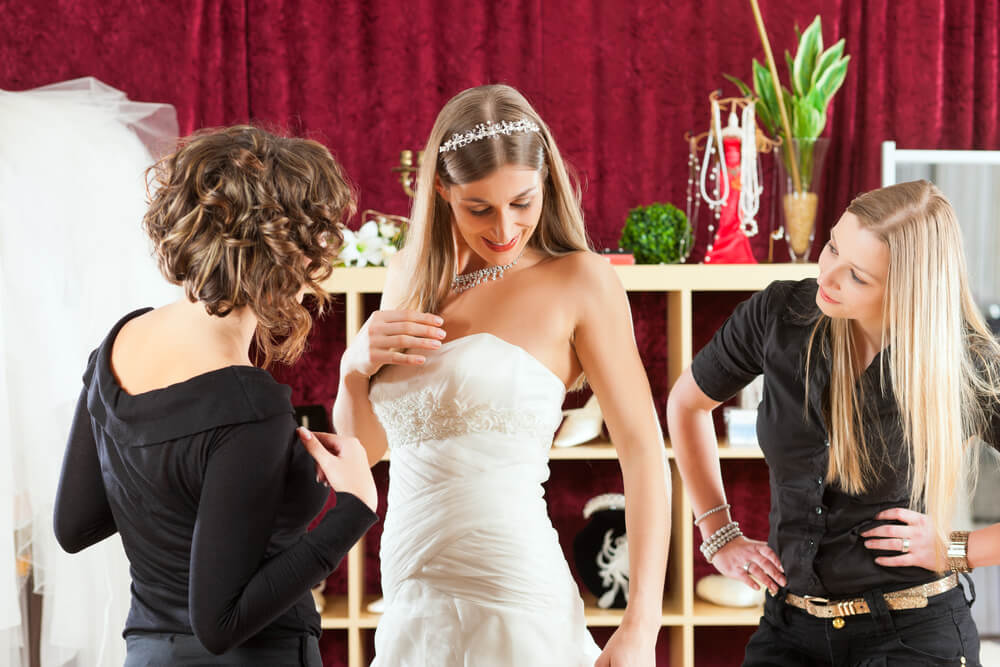 2. Multiply the fittings
Feel free to schedule several visits and test dresses of different styles and cuts. It will be easier to realize models adapted or not to your morphology.
Pay attention to the salespeople's advice: they are experienced and know how to showcase you.
3. Find a dress that suits you
The prettiest brides will be the one who will feel perfectly comfortable in his outfit. Choose a dress to your image, which will reflect your personality.
For women who never wear dresses, beautiful suits or trousers suit perfectly.
4. Go for a comfortable outfit
When you have found a dress that you like, do not hesitate to move by wearing it and walk long in the shop.
Try to sit down and move as much as possible to make sure you arefree to move and that your dress does not interfere.
It would be a shame not to be able to fully enjoy your wedding!
5. Buy your dress before holding your fiance
It is much easier to match the groom's suit to the dress of your dreams than the other way around. Pay attention to the colors chosen by Monsieur, because if he sets his sights on a white shirt, your dress should have an identical shade.
To avoid disappointment, do not hesitate to request a sample of the fabric of your dress during your purchase.
6. Choose a dress that fits your size
Do not bet on the umpteenth diet to lose the 3 pounds that will make you fit beautifully in the model that makes you an eye.
It is very easy to tighten a dress to be resplendent on the day of the ceremony, but the reverse is much more complicated!
7. Do not go at the last minute
Nothing worse than having to choose your dress at the last moment. The ideal is to make your choice as soon as possible, when the shops are not yet assailed by future brides.
In addition, depending on your choice, several fittings may be scheduled, and keep a period of time may be necessary not to panic as the big day approaches.
8. Provide suitable underwear
In order for all conditions to be met for an optimal fitting, consider wearing underwear that is suitable for the situation.
Opt for flesh-colored pieces that will not mark your shapes too much.
To conclude...
For this day that will remain forever in your memory, be the most beautiful by choosing a dress that will sublimate you and in which you will feel perfectly comfortable.
Let yourself be guided by your intuition and enjoy this magical moment that you imagine from your childhood to stop your choice on the dress that will sparkle the eyes of your half in front of the altar ...
-------------------------------------------------- -------------------------------------------------- -------------------------------------------------- ----
Read also :
>How to organize your wedding?
>7 tips for a successful wedding invitation
Published November 8, 2018.