Headline article
3 reasons to opt for baby diapers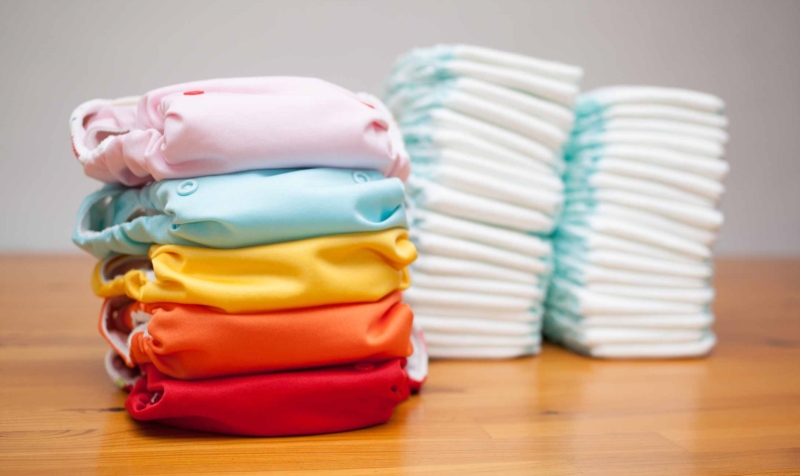 December 13, 2019
It is difficult for the future parent that you are imagining having to use washable diapers for their baby. Yet there are so many reasons to make that choice; the stakes for the health of your baby being important. If you are still hesitating to opt for baby diapers, here are 4 reasons that will convince you.

Washable baby diapers are healthier

Faced with disposable diapers, very practical, we must admit that washable diapers seem painful to use in everyday life. However, when you become aware of the health implications, the decision to opt for washable baby diapers just becomes obvious.

Indeed, a washable layer is usually made of fabric made from natural fibers . It is very common to find commercially available washable cotton or bamboo diapers. These two fibers excel by their breathability, reducing considerably the cases of irritation and appearance of redness. This is because the temperature inside the layer is lower.

More importantly, they are natural fibers, devoid of any chemicals. Currently, there is a real debate about the composition of disposable diapers. Many surveys have revealed that almost all disposable baby diapers, even those called ecological, contain very toxic pollutants, in this case pesticides.

The origin of the raw materials of these layers is very little controlled by brands, thus increasing the risk of contamination before the manufacture of diapers. Similarly, the manufacturing processes, themselves, promote the presence of pollutants in the layers. In these layers there are very irritating perfumes, as well as pollutants such as chlorinated furans and dioxins widely used for the bleaching of raw materials.

In addition to causing irritation , these substances are endocrine disruptors. They affect the reproductive capacity of your children, causing serious hormonal imbalances. The crystals of sodium polycylate, which these layers contain to increase their absorption capacity, are responsible for the appearance of diaper rash and toxic shocks.
If they exist, regulations to limit the maximum concentration of dioxins, polychlorinated biphenyls and chlorinated furans in disposable diapers are not applied.

Faced with this, washable baby diapers are the safest alternative, even with respect to so-called ecological layers. They do not contain any toxic substances and it is enough to wash them at the right temperature to eliminate all the potential bacteria.

Washable baby diapers are more environmentally friendly

The other reason to opt for washable baby diapers is their eco-friendliness. Indeed, being washable, they are reusable. They are planned for 200 to 300 washes. This equates to a usage of about 2 years. Better, as baby wash diapers are washed, their fibers get thicker. After 5 to 10 washes, they reach a very good level of thickening.
Washable baby diapers are in themselves ecological. Use bleach to wash them down the fibers. Using softeners or detergents containing phosphates, enzymes, dyes, perfumes or chlorine to clean them leaves waxy residues and leaks.

Each year, millions of disposable diapers are dumped into the wild. A baby, in the first years of life, uses between 4,500 and 6,000 disposable diapers. However, because of its composition, a disposable diaper takes between 500 and 600 years to degrade.

In the face of the environmental scandal of disposable diapers, brands are using ingenuity to offer biodegradable disposable diapers. It is easy to be seduced by this speech, especially if you feel concerned by the ecological discourse. Is it not better, however, not to have to dispose of it altogether in order not to allow the chemical products that these layers contain in nature to dissolve?

Washable diapers are more economical

The cost of disposable diapers is very attractive . On average, it takes between 1.20 and 1.50 € for a pack of 12 layers. Of course, cheap brands do not fall into this category, being much more accessible. As for the so-called ecological or organic brands, they offer layers of at least € 2.

When you consider the average of 4,500 to 6,000 disposable diapers used in the first 30 months of your baby, it must be admitted that this represents a significant investment; especially when you consider that it takes between 4 to 6 layers per day. This represents an investment of 1080 €.

A washable baby diaper costs between 10 and 15 € each. It takes 20 to 24 for the first 30 months of the baby's life. However for an investment of 200 to 300 €, against more than 1000 € for disposables, it is well worth it.

In short, disposable diapers for babies have significant benefits for the health of your children as well as for your finances and the planet.